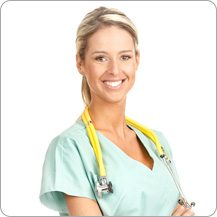 A physician assistant job offers many exciting career options. As a licensed health professional, a physician assistant job provides a broad range of health care services that were traditionally performed by a doctor.
If you are considering a physician assistant job, your timing is excellent! Doctors consider PAs an invaluable member of their busy and demanding medical practices.
If you are already a PA, now is an excellent time to consider CE/CME training in the growing field of medical aesthetics.
What is Medical Aesthetics?
Medical aesthetics refers to nonsurgical cosmetic treatments that are typically used for anti-aging and skin rejuvenation purposes. The medical aesthetics industry is currently a $16 BILLION industry and has grown tremendously over the last decade. Huge celebrities, like Miley Cyrus, Kim Kardashian, and Lea Michele have benefited from these noninvasive cosmetic laser and injectable treatments.
Many physicians are adding medical aesthetics services, such as laser hair removal and skin rejuvenation, to the medical services they currently provide. But why is this becoming such a popular phenomenon? Doctors know patients love the time saving convenience of getting BOTOX® injections and other medical aesthetics services by a qualified medical professional at the same time as their yearly exam.
Also, because many medical aesthetics services are not reimbursed by insurance, they are an exceptionally profitable way to add revenue to the practice. As a qualified medical aesthetics practitioner, the PA can save the physician additional time as well as add to the practice's bottom line. More job security!
Why is National Laser Institute the best school for Physician Assistant Jobs?
National Laser Institute is a nationally recognized training institute for all areas of medical aesthetics. We offer the highest quality and most comprehensive hands-on medical aesthetic training programs in the United States.
Whether you are an MD, DO, PA, APRN or RN–you will benefit from the technical training and practical knowledge for business development delivered by our knowledgeable and experienced dermatologists, cosmetic surgeons, nurses and laser experts. Our curriculum includes BOTOX®, dermal fillers, sclerotherapy and laser and light-based treatments.
Still unsure or want to learn more? Join our free, live medical aesthetic webinars! Hosted each month by CEO and founder, Louis Silberman, these webinars include industry information, live demonstrations, Q&A where we will answer your questions live, and much more! Sign up for our next webinar or watch our sneak peek below:
We know medical aesthetics! For more information on physician assistant jobs, contact us today at 800-982-6817 or simply fill out the form on your right.
Read on to learn more:
Comprehensive medical professional course