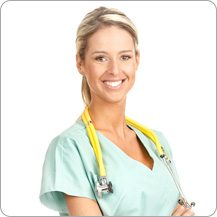 If you have considered RN to BSN programs but were concerned that it would take too much time out of your already busy schedule, consider a highly profitable alternative!
Did you know that you can receive certified medical aesthetics training in cosmetic lasers, skin rejuvenation, BOTOX® and Dermal Filler training and other services in less than two weeks' time? In 14 days, you can be on your way to an exciting and less stressful career as a medical aesthetics nurse.
At the National Laser Institute, we offer dermatologist and cosmetic surgeon led classes — you'll know you are in the very best hands in certified medical aesthetics training. We are the most comprehensive school out there with five expert instructors in each course, a luxury retail medical spa setting and business development/marketing seminars.
Why is National Laser Institute the best school for RN to BSN programs alternative?
While BSN programs certainly offer their own set of rewards, no doubt about it—they are costly and time consuming.
At National Laser Institute, we offer not only the very best in professional medical aesthetics training, we also offer solid and proven marketing and business strategies — AND you can get your training in two weeks' time or less! If you are considering taking your RN career to the next level, you owe it to yourself to check out our student testimonials. Our reputation absolutely depends on keeping our students happy!
For more information on sclerotherapy training, BOTOX® and Dermal Fillers, laser, Intense Pulsed Light (IPL) and other cutting edge medical aesthetic modalities as well as alternatives to RN to BSN programs, contact us today at 480-290-7399 or simply fill out the form to your right.