Yahoo!'s "25 Best Jobs in 2015" Include Estheticians and Skin Care Specialists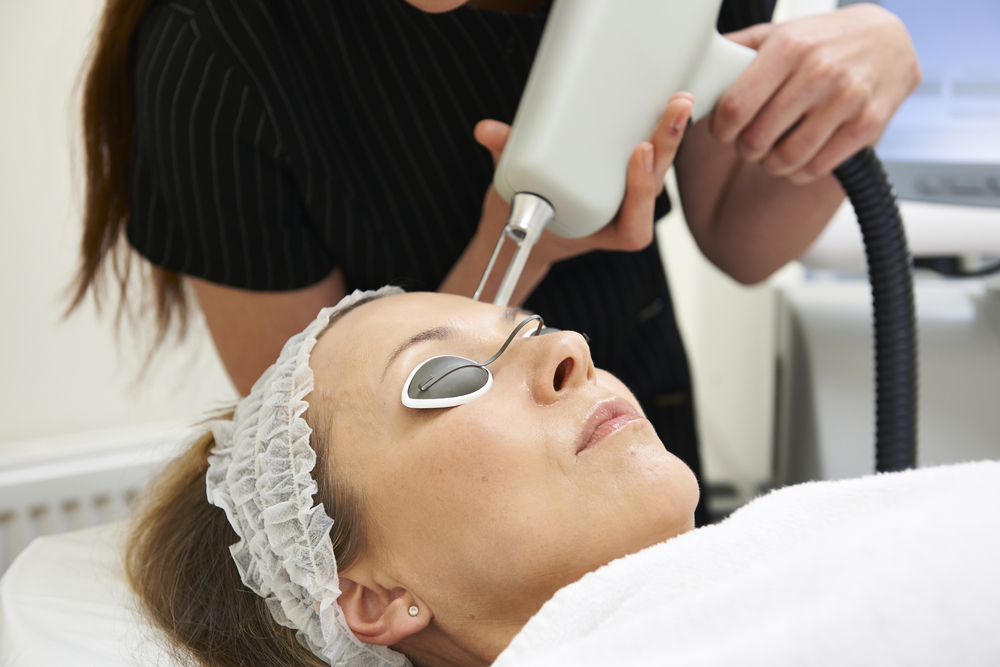 Estheticians and skin care specialists were named as one of the "Top 25 Best Jobs" to have in 2015 according to Yahoo! News. Expected job openings are around 17,000 across the nation. Yahoo! News also reported that the medium salary range for these positions were almost 29k a year, saying "they don't get paid much compared to other U.S. News Best Healthcare Jobs."
There are plenty of estheticians and skin care specialists looking for ways to earn more income. Thanks to the advancement of anti aging technology, cosmetic lasers have been a growing trend. More people are seeking laser hair removal for permanent results versus non-permanent waxing treatments. There seems to be a cosmetic laser solution for everything: acne, melasma, age spots, sun damage, wrinkles, rosacea, large pores, sagging skin, and so much more.
Cosmetic laser treatments are offered at a higher price point than waxing, facials, and other related esthetician services. The cosmetic laser technology that's delivered by these laser treatments is able to provide remarkable, fast results. Clients see a huge difference when they receive eMatrix radiofrequency skin tightening because the bipolar energy administered to the skin is capable of stimulating collagen and improving elasticity by working deeply through many layers of skin. Facials and other topical skincare treatments can only do so much, but cosmetic laser energy can penetrate much further.
These higher priced services can cost a client anywhere from $500 – $700 per treatment whereas a facial may cost them between $40 – $80. This means that estheticians who have earned laser certification are capable of earning more income by offering these cosmetic services.
"We train countless estheticians and other skin care specialists each month," Louis Silberman, President and CEO of National Laser Institute says. "They love the skin care industry, but they're looking for ways to take it to the next level. That's where cosmetic lasers come in."
Leading cosmetic laser school, National Laser Institute, has trained countless estheticians, cosmetologists, and skin care specialists for over a decade. They were the first to pioneer the cosmetic laser training curriculum in order to properly train attendees on safety protocols, laser equipment, and advanced skin care knowledge as related to cosmetic lasers. Many estheticians and skin care specialists are surprised to discover that the comprehensive laser training program only takes two weeks to become certified.
You read that right. Two weeks to become a certified cosmetic laser technician. National Laser Institute comprehensive laser course is taught by expert laser technicians and leading dermatologists, plastic surgeons, and other medical professionals in this field. The course is divided into two parts. The first consists of classroom training. This is where you'll learn and understand how lasers interact with skin types, the Fitzpatrick scale, skin care anatomy, and much more. The second part is clinicals. This hands-on training takes place in a luxury medical spa environment. Clients will be using advanced laser technology to treat real clients in order to gain real world experience.
"Estheticians who have graduated from NLI have gone out and opened their own cosmetic laser clinics. Others have been successful at adding cosmetic laser services to their current business," Silberman says. "They write to National Laser Institute and say things like, thank you so much–you have no idea how much you've changed my life."
Not only can estheticians, cosmetologists, and other skin care specialists receive laser training, but medical professionals and those seeking a career change are capable of earning laser certification as well.
Looking to increase your income in 2015? Enhance your skin care skills by attending cosmetic laser training with National Laser Institute. You can learn more about our laser courses or gain more information by calling 480-290-7399.