Radiofrequency Skin Rejuvenation Careers Phoenix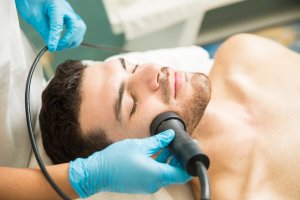 New Radiofrequency Skin Rejuvenation Careers in Phoenix plays a part in impressive new job growth. In 2018 alone, Phoenix saw 79,700 jobs added, backed by a 3.9% YOY increase. And if you're in the market now, Phoenix is forecast to be a top city for job opportunity in 2020.
But it's more than just a great job market. Radiofrequency treatments are helping millions every year with aging, which is good news for you.
Why Start A Career In Radiofrequency Skin Rejuvenation?
Radiofrequency skin rejuvenation careers in Phoenix are part of a broad range of non-surgical cosmetic procedures. In addition to RF, a career in cosmetic skin treatments will likely include:
Photo-facial
Laser skin rejuvenation
Cool-sculpting
Cellulite reduction
Tattoo removal
Microneedling
Subsequently, this means you'll have a list of other popular services to offer clients on top of RF. And now a day, the thicker your skill set is, the better off you'll be. Because employers tend to look for candidates who can do it all, as opposed to training workers on the job.
The 1% Factor
But wait, that's not all. On top of the wide range of services and job market forecast. We know that anyone over the age of 30 loses about 1% of their collagen. So not only will you have younger clients looking to maintain their personal appearance, but older patients looking to regain it!
Questions about Radiofrequency Skin Rejuvenation Careers in Phoenix? Give us a call: 480-290-7399
Radiofrequency Skin Rejuvenation Pay in Phoenix
How much can you make in a radiofrequency skin rejuvenation career in Phoenix? It really depends on your experience. On the same note, a candidate with enough training and certification should be able to start a career anywhere they choose.
In general, a career in esthetics can bring in $14-$20+ hour ($29,164 – $41,664) in the phoenix area. However, these rates can vary from location to location. Moreover, laser technicians working full-time at a MedSpa will also have flexibility with their hours as well. That's because laser techs usually work around clients' busy schedules.
Where To Go For Training In Phoenix
If you're ready to start a new radiofrequncy skin rejuvenation career in phoenix, you'll need to find the right school. We offer online training here at NLI, and our programs are backed by over 17 years of Industry experience.
During our Hybrid* Online Comprehensive Laser Course you will receive online classroom laser training with a variety of instructors and live demonstrations with several hours on each modality. Then choose one of our nationwide locations to attend your clinicals for hands-on learning!
Modalities include Laser Hair Removal, Photofacial, Laser Skin Rejuvenation, Radiofrequency Skin Rejuvenation, Coolsculpting, Cellulite Reduction, Tattoo Removal, Radiofrequency Skin Tightening, and Microneedling.