2015 is the Year You Learn How to Inject Dermal Fillers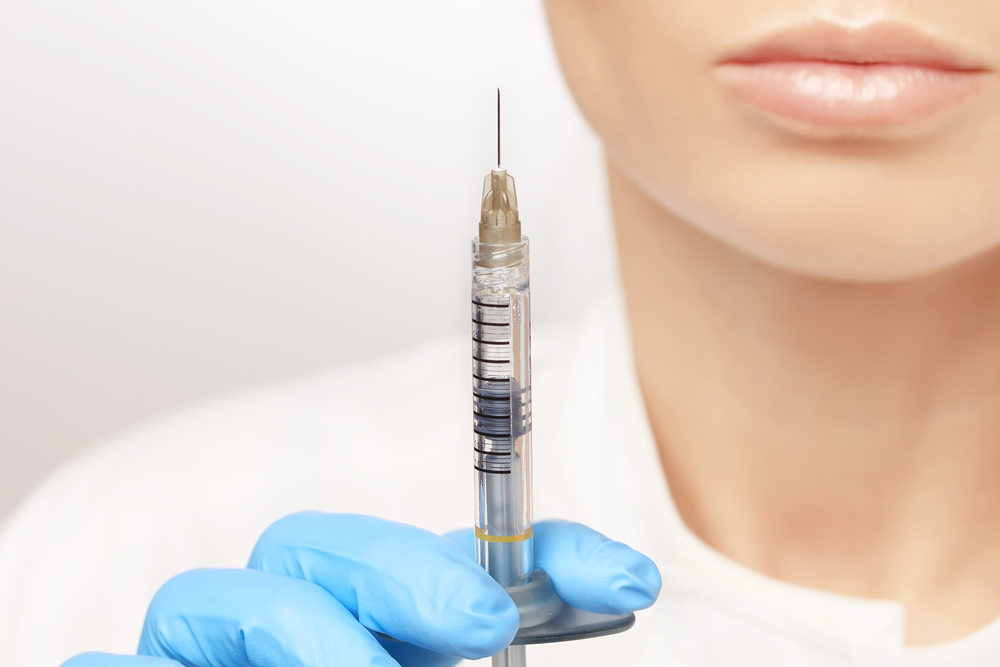 While many people are familiar with Botox, there is another anti-aging treatment that's been widely successful over the last several years: dermal fillers. Instead of smoothing out lines and wrinkles, dermal fillers work a little differently. These cosmetic injections add volume into lacking areas of skin. They can be used to fill out hollowed cheeks or, as Kylie Jenner showed us, enhance lips. Dermal fillers are also better at filling out deeper set wrinkles than Botox. They're also used to contour certain areas of the face for more aesthetically pleasing results.
There are many different types of dermal fillers on the market. Juvederm, Restylane, Radiesse, and Voluma are just a few. The most popular tend to be the hyaluronic acid fillers. This could be because they help promote new collagen growth. HA fillers also tend to last between 6 months to a full year, providing clients with naturally appearing results.
Another type of dermal filler are synthetic dermal fillers. As the name suggests, these are not naturally found in the body like hyaluronic acid. Radiesse is an example of a synthetic filler. It's been said that synthetic fillers may last longer than HA fillers, but they may not provide as natural of results.
There are also collagen wrinkle fillers. These purified collagen fillers come from animals, but the results don't last nearly as long as hyaluronic or synthetic fillers.
It takes an average of 15 minutes to perform a dermal filler treatment. There is no down time, although non adverse side effects may include bruising, redness, swelling, or tenderness near the injection site. Results reveal themselves fairly quickly, producing a youthful and more contoured appearance.
Quality medical spas, like National Laser Institute Med Spa, offer a wide variety of dermal filler treatments. Clients can choose from the most in-demand fillers. Treatments are performed by leading medical professional experts in the field.
Medical Professionals Learn How to Inject Dermal Fillers
Dermal fillers have increased 18% in the last year, making them an in-demand treatment for many clientele. Currently they are one of the top nonsurgical cosmetic treatments on the market with over 1 million treatments performed last year.
Because there is a demand for dermal fillers, more medical professionals can learn how to inject dermal fillers. Doctors, physicians, nurses, physician's assistants, and dentists all quality for training. CME and CE credits are typically given when enrolling in a dermal filler course. However, it's important to choose a school that's reputable, accredited, and will provide you with hands-on training. Clinicals are important for learning hands-on experience with these types of cosmetic injectables.
Medical professionals are able to learn how to inject dermal fillers in as little as a weekend with National Laser Institute's courses. Leading dermatologists, plastic surgeons, and other medical professional experts in this field teach you the importance of safety and techniques. NLI thoroughly covers everything you need to know about dermal filler injections. Hands-on training is included in their luxury medical spa, where medical professionals have the chance to perform dermal filler treatments on multiple clients.
Learn more about dermal filler training by filling out the form on the right or by calling 800.982.6817.