Advanced Aesthetics BOTOX® and Fillers
Comprehensive Rejuvenation of the Face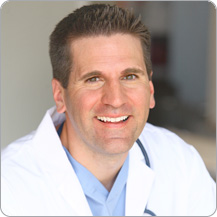 As the medical aesthetic industry becomes more competitive and specialized, the most successful practitioners set themselves apart with their ability to demonstrate stunning results through the use of advanced technique.
"Physicians, nurses, and PAs who take our advanced training stand above the rest by learning to offer stunning and dramatic improvements to the beauty of their clients."
— Louis Silberman, President of National Laser Institute
National Laser Institute's leading dermatologists and plastic surgeons educate in advanced BOTOX® and Dermal Filler treatments that provide clients with amazing face-lift-like improvements and without invasive surgery.
Why Is National Laser Institute The Leading Medical Aesthetics Training Company In The U.S.?

Classes Lead By Dermatologists, Cosmetic Surgeons and Leading Industry Physicians
Train On Multiple, Industry Leading Technologies
Luxury, Retail Medical Spa Training Center

Medical Advisory Board With Over 100 Years Of Combined Experience
Business Development/ Marketing Seminars
Featured In The Top National Health and Beauty Publications
Comprehensive Rejuvenation Techniques
This advanced course prepares the professional to provide a comprehensive rejuvenation of the face.  Course participants learn to combine BOTOX® with a wide range of fillers to administer sophisticated treatments such as cheek augmentation and scar revisions. Learn to deliver BOTOX® in less common areas, including oral commissures and neck bands. Participants in the class must have previous BOTOX® and Dermal Filler experience or have already taken National Laser Institute's introductory class.
Highlights of Course Content
• Advanced skin rejuvenation techniques
• Combining Dermal Fillers and BOTOX® Cosmetic
• Upper Mid and Lower Face Contouring
• Mid Level Face Lifting
• Off label uses of BOTOX® and Fillers
Learn a Variety of Injection Methods:
• Serial
• Sculpting
• Push Along
• Feathering
• Cross Hatching
• Vertical Injection
Registration
• $1,495 One day of injectable training – BOTOX®, Fillers or Sclerotherapy
• $2,750 Two days of injectable training – BOTOX®, Fillers or Sclerotherapy
• $3,750 Three days of injectable training – BOTOX®, Fillers and Sclerotherapy
Why NLI?
• Small Classes Hands On Instruction
• Dermatologist/Plastic Surgeon Instructors
• No more than 5 participants per instructor
• Further Your Knowledge and Skill
• Start Offering Comprehensive Skin Rejuvenation to Your Patients
• Set Your Practice Apart
Limited space available.
Call us today to reserve your spot!
1-800-982-6817
Or simply fill out the form to your right!
Approved for Continuing Education Credits
---
National Laser Institute courses are approved for CME credits for physicians and CE credits for nurses.
These continuing nursing education activities were approved by the Arizona Nurses' Association, an accredited approver by the American Nurses Credentialing Center's Commission on Accreditation.
These activities have been reviewed and are acceptable for up to 66 prescribed credits by the American Family of Family Physicians.