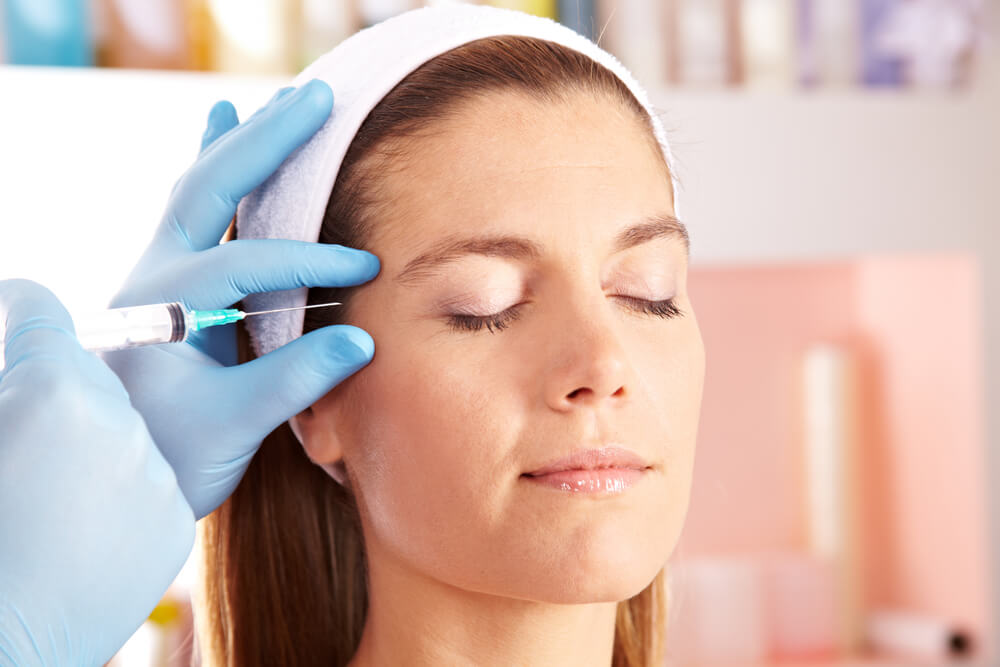 If you're thinking why on earth would someone inject Botox into their scalp, we have an answer: craniofacial hyperhidrosis. More specifically, this is a term for excessive or overactive sweating from scalp, face, or head. Botox can help prevent overacting scalp sweating on a temporary basis.
Other women are using Botox injections in their scalp to minimize sweating in order to keep their hair looking good. It's quite an indulgence to get the entire scalp done–over 100 units of Botox–but is it really surprising considering what this cosmetic injectable can do?
Botox is ranked as the #1 nonsurgical cosmetic treatment in the United States. There were over 5 million Botox treatments performed in the U.S. alone last year. Botox is most commonly known for it's anti-aging abilities–ridding fine lines, erasing crow's feet, and creating a youthful appearance. But Botox also has a variety of other uses that you may not have heard of, too.
Medical professionals (physicians, doctors, nurses, etc.) are capable of treating clients with Botox if they've received Botox training. Because Botox is expected to achieve 3 billion in sales by 2018, many medical professionals are taking advantage of Botox training. And at National Laser Institute, the leading cosmetic medicine school in the nation, you can earn Botox certification in as little as a weekend.
National Laser Institute's hands-on Botox training course is taught by leading medical professionals including top plastic surgeons and dermatologists who have years of experience in this industry. Medical professionals will learn how to use Botox as a cosmetic to eliminate facial wrinkles. Clinical training is provided in our luxury medical spa where attendees will have opportunistic to practice safe Botox techniques and proper protocols on clients.
Over the last decade, National Laser Institute has trained countless medical professionals all across the world. You can learn what medical professionals think of our courses and experience at NLI by reading our reviews page! To learn more about Botox training or National Laser Institute, simply call 800.982.6817