1-Day Botox Injection Course for Medical Professionals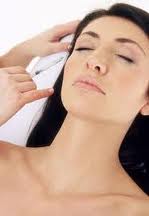 Botox is the number 1 nonsurgical treatment performed in the United States and has been on the market for over a decade. Because the demand for Botox treatments has increased over the years, there is more of a demand for Botox injection training, specifically Botox certified medical professionals who can offer it to their client base.
Botox Injection Training
We offer multiple and comprehensive Botox injective training courses, but if you're someone looking for a 1-day Botox injection course, we can deliver. In order to take this course, you must be a certified medical professional. This is a nine hour course that will cover the following:
Injection sites and techniques
Tissue interaction and client selection
Aesthetics overview
The ageing process and muscle interaction
Risks and benefits
The history and science of Botox
Our 1-day Botox injection course also offers medical professionals hands-on training with Botox and Dysport, allowing them to practice on scheduled clients within our luxury medical spa setting in order to receive real world type of training.
Botox Injection Areas
The most common Botox injection sites are:
Crow's feet
Forehead lines
Between the brow lines
We also have an advanced Botox course for those who want to learn more advanced injection techniques, including:
Lateral brow
Mid-face
Nose augmentation
Marionnette lines
Smile lines
Chin augmentation
And much more
National Laser Institute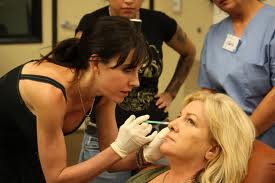 National Laser Institute also offers many other Botox injection courses that offer comprehensive learning with dermal fillers, cosmetic laser treatments, bioidentical hormone replacement therapy, sclerotherapy, and more. We are the leading medical aesthetician school and the first laser school who pioneered the laser training curriculum for laser schools across the nation. We have earned many outstanding reviews as well as an A+ rating and are recognized as gold standard education. To learn more about Botox injection courses or National Laser Institute, please call 480-290-7399.