Botox Injection Training in Arizona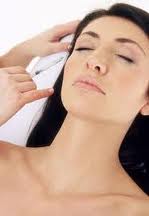 For medical professionals interested in aesthetic medicine, Botox injection training might be the right path for you. FDA approved and used for over a decade, Botox is the #1 nonsurgical cosmetic treatment in the nation and with millions of treatments performed each year. Doctors, nurses, nurse practitioners, and more can benefit from receiving Botox certification.
What's in it for you? For one thing, Botox is a cosmetic treatment which means there is not a hassle of going through insurance companies. Clients pay you directly and you collect that income. Second, Botox treatments take roughly 30 minutes to perform and don't require any downtime. This means you can see multiple clients a day. Finally, Botox treatments average around $500 a treatment, which means you can be earning more income by providing this service.
More medical professionals are turning to aesthetic medicine, like Botox, because they enjoy doing something new and love providing confidence and self esteem to clients. Botox is just one skin rejuvenation treatment that's highly in demand, giving people a youthful appearance that they'll love.
Botox Injection Training at National Laser Institute
Most medical professionals are surprised when they realize they can attend a Botox injection training course in a weekend to earn Botox certification. National Laser Institute's 2-day Botox injection training course includes hands-on training with Botox, Dysport, and dermal fillers. Medical professionals will receive clinical training with real clients in a medical spa setting as well as learn in the classroom from experts in the industry.
National Laser Institute also offers a comprehensive course for those interested in learning more about cosmetic medicine. This course includes hands-on training with Botox, dermal fillers, cosmetic laser treatments, (laser hair reduction, IPL photofacial skin rejuvenation, radiofrequency skin tightening, etc.) sclerotherapy, skin rejuvenation treatments, and much more.
National Laser Institute is the leading medical esthetic school in the nation and is recognized as gold standard education. We are located in Scottsdale, Arizona but also train medical professionals in Dallas, Chicago, Boston, Philadelphia, Hawaii, and more!
To learn more about Botox injection training at National Laser Institute, simply fill out the form on your right or call us at 800.982.6817.