Botox Training for Wrinkle Removal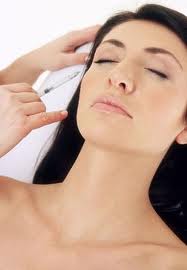 Botox Training for Wrinkle Removal
Botox has been the #1 non-surgical cosmetic procedure for the last few years, raking in over 1 billion dollars in sales. Over 1 million Botox procedures were performed last year, and that number is expected to keep on increasing. This is for a number of reasons. The biggest, though, is that Botox has been called the fountain of youth when it comes to turning back the hands of time on skin. It's effective, safe, and gives natural yet dramatic results.
However, Botox also goes beyond beauty. According to the Wall Street Journal, "Botox can be injected in specific head and neck sites to prevent symptoms, with results lasting up to three months." More recently, though, Allergan–Botox's distributor–filed to approve Botox to treat overactive bladders, as reported by the Wall Street Journal.
At the same time, cosmetics is where the money is. Medical professionals who've become Botox trained enjoy providing treatments without the hassle of insurance. Because Botox is typically used for cosmetic purposes, like eliminating wrinkles, many nurses and doctors are choosing to add this to their practices in order to bring in more money.
Before you can offer this service, though, you must complete Botox training. We offer both basic and advanced cosmetic injectable courses for medical professionals, giving them the opportunity to earn CM/CME on top of their training. National Laser Institute is known for being the leader in the medical aesthetics industry, earning an A+ rating at the BBB as well as a number of starred reviews.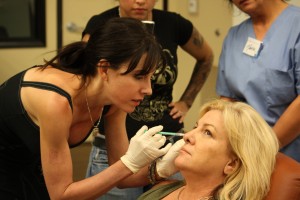 National Laser Institute also has a prestigious hands-on training program within the cosmetic injectables courses. Students learn in a medical spa environment, practicing their newly learned techniques on scheduled clients. They also have detailed lectures in the classroom and work in small group settings for maximum class comprehension.
The best part? You can complete your Botox training for wrinkle removal in 2-7 days, depending on the level of class advancement you choose. In a week you'd be ready to start offering Botox services at your facility.
To learn more about Botox training or National Laser Institute, please call 480-290-7399.
Read more information on: