Botox Training Courses: 5 Questions To Ask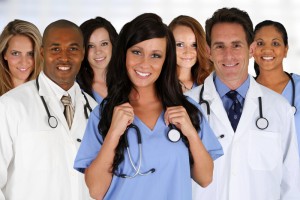 Botox is increasingly being offered in more than just the dermatologist's office. It's popping up in the most unexpected places because everyone wants it.
To meet the demand, surgeons, internal medicine physicians, naturopathic physicians, doctors and nurses of every kind are looking for Botox training courses. But along with this trend, there is an interesting fact that you would not expect to see:
These doctors and nurses are not quitting their practices to start fresh in the medical aesthetics industry. They want to take Botox training courses so they can work well with patients and have happy results. Everyone wants this. And it helps them to basically enhance their own practice.
Naturally beautiful, wrinkle-free skin is what people want, whether they are 35 or 65. We are seeing the younger generation between the ages of 24-35 come in regularly for preventative Botox. And the older generations between the ages of 35-65 visit us every 3 months for corrective and restorative Botox.
When it comes to Botox, your patients are looking for the right cosmetic injector to help them achieve naturally beautiful results. Because Botox is so popular, you need to differentiate yourself as an expert Botox injector. If you are looking to provide Botox and dermal filler treatments, we will show you how you can advance your career in the medical aesthetic industry with the most advanced cosmetic injectables and Botox training courses.
Botox Training Courses: 5 Questions To Ask
Do the Botox courses have an extensive overview of anatomy?
Botulinum toxin is a facial cosmetic treatment that is injected into the muscles to relax and reduce the appearance of fine lines or wrinkles. A Botox administer must have a basic understanding of complex facial anatomy to be able to deliver these cosmetic injections. There are several nerves, muscles and blood vessels present beneath the skin, so care should be taken while injecting. Knowledge of facial anatomy will have treat patients more accurately and produce excellent results.
Does the school offer clinical hands-on practice on live patients?
Botox training should include extensive hands-on training. At National Laser Institute, we schedule real, paying clients, so you will feel comfortable as you gain confidence in your new skill set. Practical experience is necessary to build confidence and proficiency as a cosmetic injector. Hands-on training is important for injectable treatments because it helps attendees understand how they can achieve the desired results and minimize the risk of any complications.
Who teaches the classes?
At the National Laser Institute, we train doctors and nurses from around the world how to expertly administer medical aesthetics techniques and technologies. We take pride in knowing the doctors and nurses who train with us master our world-class injection techniques, and the aestheticians and techs gain hands-on experience in the best aesthetic industry practices.
In our advanced injectables course, we train you how to:
Perform in-depth facial analysis for aging patterns
Provide medical history, examination, and interview
Administer pre and post-treatment processes for Botulinum Toxin Type A and dermal fillers
Perform basic and advanced injection techniques for the upper, mid and lower face
Manage injectable complications
Our instructors are top industry physicians, dermatologists, plastic surgeons, aesthetic nurses, and skin care specialists who are experts in the realm of medical aesthetics. At National Laser Institute, we use state-of-the-art technology and the most advanced injection techniques, so you receive the best Botox training courses.
Is it an approved course for CME / CEU credits?
If you are a physician or a nurse practitioner who is thinking about expanding your practice with medical aesthetics, you will want to make sure you get CME or CEU credit for any classes you take.
National Laser Institute offers the most comprehensive courses ranging anywhere from 1 day to 2 weeks. The Arizona Board for Private Postsecondary Education licenses National Laser Institute as a vocational training program in the state of Arizona.
The American Academy of Family Physicians has reviewed National Laser Institute's Continuing Medical Education (CE/CME) courses and approved them for up to 66 prescribed credits. This continuing education activity was approved by the Western Multi-State Division, an accredited approver by the American Nurses Credentialing Center's Commission on Accreditation.
The National Laser Institute is approved as a career school by the Texas Workforce Commission and is authorized as an agency approved laser hair removal training course by the Texas Department of State Health Services.
What kind of track record does the school have?
The popularity of Botox has created a huge demand for highly skilled injectors. Botox has gone mainstream, and you can expect to see a plethora of new medical aesthetic "schools" opening their doors.  Not all medical aesthetic schools are created equal: just because someone says they can train you, it does not mean they have the track record to prove it.
The longer a medical aesthetics training program is in place, the more solid the infrastructure will be. Any kinks in the training programs will have been worked out so you will know what to expect, and your training experience should run smoothly. Your training provider should have a proven track record, with proper accreditation and licensing which is essential for your training success. The National Laser Institute was a pioneer in the medical aesthetics industry offering required training by the State of Arizona in 2004.
Where are they located?
Botox training courses are an investment in your future success as a medical aesthetic practitioner. As with any investment, you will want to make sure your return on investment in sound. You will want to factor in travel expenses if you need to travel out of state to attend your Botox training courses.
At National Laser Institute, over 70 percent of our students fly in from out of state and out of the country to our Scottsdale and Dallas locations.  But we also bring our training to you to make it more affordable for our students.  The National Laser Institute also offers destination events in Boston, Philadelphia, Chicago, Nashville and more.
National Laser Institute pioneered the industry with cosmetic laser and injectables training courses over a decade ago. Our laser courses are truly a one-of-a-kind experience. We are the industry leader in Botox training courses and cosmetic injectable education, setting the example that other schools follow. You can advance your medical aesthetics career with our 2-day weekend Botox training courses to our 5-day ultimate injectables course!
If you'd like to learn more about our Botox training courses at the National Laser Institute, please call 800-982-6817 or fill out the form on the right.