Who Can Administer Botox?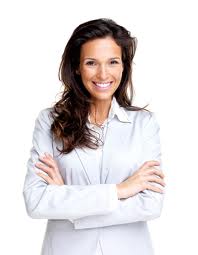 Botox (Botulinum toxin type A) is a cosmetic injectable used to smooth away wrinkles, and can be performed by doctors and physicians (MD and DO), nurses (RN), physician's assistants (PA), and dentists who have received certification of Botox training. Before medical professionals enter a Botox training course they must show proof of their medical education. In Botox training courses, medical professionals will focus strongly on Botox injection safety. This is to ensure proper protocols when treating clients so safety measures can be carefully carried out.
Clients should be very cautious when considering "Botox parties," "Botox bars," and "esthetician injectors." You do not want to receive Botox anywhere but a professional setting. This is because places like doctor's offices and medical spas have materials on hand as well as a safe way to dispose of injection needles. Also, estheticians cannot legally practice Botox because they are not medical professionals. Seeking Botox from estheticians is not recommended.
Professional Botox Training with National Laser Institute
National Laser Institute offers many comprehensive Botox training courses for medical professionals. These courses give attendees opportunities to earn CME or CE credits upon completion. In as little as a weekend, medical professionals can learn a combination of cosmetic injectable treatments such as Botox, Dysport, dermal fillers, and sclerotherapy. NLI also offers comprehensive courses that include laser training, BHRT training, and skin rejuvenation courses.
Botox training is led by leading medical professionals who have been in the medical aesthetics industry for many years. Not only will they teach you Botox injection safety, but you'll learn the most advanced injection techniques and understand important information regarding tissue interaction, history, and more. We also offer you access to our online medical aesthetics library which holds thousands of resources like marketing materials, clinical studies, videos, and more.
Learn more about National Laser Institute's Botox training courses by calling 800.982.6817 or by simply filling out our form on the right.