Top Reasons Physicians Add Body Contouring To Their Practice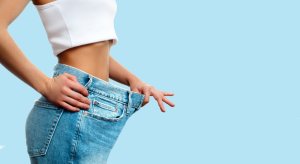 CoolSculpting is revolutionizing the medical aesthetics industry with its "freeze your fat" technology, creating slimmer silhouettes across the country. And chances are you've probably had clients ask about CoolSculpting after seeing it on TV shows like Dr. Oz, The Doctors or The View.
With 7 million treatments and counting, now is the perfect time for physicians to add body contouring to their practice. The training is relatively quick, and it's a great way to attract new clientele to your business.
The Skinny On CoolSculpting
CoolSculpting is a one-of-a-kind non-surgical contouring treatment that freezes stubborn fat through a process called Cryolipolysis. No needles, special diets or surgery is needed as the fat cells are naturally eliminated from the body.
During a CoolSculpting treatment, a specially designed applicator is placed on the desired area of fat reduction, and vacuum pressure draws the tissue between the cooling panels. Precisely controlled cooling targets and eliminates fat cells through a process of natural removal that reduces the thickness of the fat layer. The results are permanent and take two to four months to appear.
CoolSculpting is not a weight loss treatment, but if you're healthy and want to target specific areas of fat (mainly the love handles, back or belly fat) that haven't responded to diet and exercise, it could be a good option for you.
Since its FDA approval in 2016, the CoolSculpting procedure is the world's #1 non-surgical fat reduction treatment with 7 million treatments and counting! According to RealSelf, this fat freezing treatment was the fifth most research treatment by women in 2018.
Zeltiq, the maker of CoolSculpting, isn't the only company in the medical aesthetics industry marketing noninvasive fat reduction. Other modalities include radiofrequency and laser treatments. However, fat freezing is the market leader in body contouring, according to the American Society for Dermatologic Surgery.
Top Reasons Physicians Add Body Contouring To Their Practice
Fat freezing is becoming a new revenue opportunity for physicians looking to capitalize on men and women seeking a trimmer physique that doesn't require surgery or lengthy downtime. Other reasons physicians add body contouring to their practice include:
An easy service to add to an existing practice
To differentiate their practice from other weight loss clinics
A way to attract new clients
Assist clients looking for the next step after a physician-directed weight loss program
A gateway treatment to future services
Perhaps the top reason physicians are adding CoolSculpting to their business is to increase their potential income. According to Zeltiq, the maker of CoolSculpt, the procedure is not covered by insurance and costs an average of $625 per cycle. The average patient cost for CoolSculpting can range anywhere from $2,000 to $2,250 and depends on the number of areas treated as well as the clinic location.
CoolSculpting Training At National Laser Institute
Ready to get the skinny on CoolSculpting? National Laser Institute offers CoolSculpting training for physicians looking to add this hot procedure to their practice!
With over a decade of excellence, National Laser Institute pioneered the medical aesthetics training marketplace by offering a comprehensive learning experience that combines classroom education with hands-on clinical training.
During a body contouring training course, you will learn the factors that contribute to excess fat and cellulite development in the body and the non-surgical body contouring technologies on the medical aesthetics market that can address these problem areas. Hands-on training will occur in a medical spa environment where you will watch comprehensive demonstrations and treat scheduled clients to gain real-world experience.
Physicians can also take advantage of our CE/CME training courses that provide in-depth training on modalities like Botox, dermal fillers, Kybella, sclerotherapy and more. This is a worthwhile opportunity for physicians thinking about receiving their Botox certification and adding cosmetic injections to their practice.
If you would like to learn more about medical aesthetics courses for physicians, please fill out the form to the right or call 1-800-982-6817 to speak to one of our admission advisors!