Summer Seasons Speed Up the Signs of Aging
Summer is a time to get outdoors and hit the pool, beach, park, and more. We all love the sun and all it's vitamin D glory, but spending too much time outside during the summer can speed up the signs of aging. Sun damage causes age spots, freckles, dry skin, long-term changes in collagen, and fine lines and wrinkles. These symptoms can age your appearance much faster if you're not taking proper care of your skin. Although sunscreen is a good preventative, sometimes we forget to reapply or use it as our daily moisturizer.
Too much summer sun exposure isn't a good thing, no matter how tan and beautiful you think you may look. The sun has ultraviolet rays that can harm elastin within the skin, causing them to break down. When the elastin is broken down, your skin stretches and sags, which cannot be undone. Too much sun also can cause your skin to be much more sensitive than before. So even though you may be enjoying your tan for 3 months, it can cause you to look much older than you are later on in life.
However, if you treat your skin properly, you can prevent fine lines and wrinkles as well as sun damage from making you look ten or twenty years older. National Laser Institute offers some treatments that help combat the summer sun, which include cosmetic laser treatments and cosmetic injectable treatments.
One of the most popular "quick fixes" for fine lines and wrinkles are Botox injections. Botox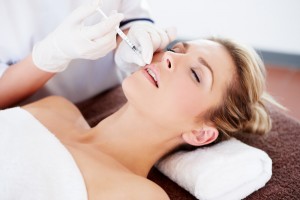 has been the #1 nonsurgical cosmetic treatment for the last few years and is approved by the FDA. It has been in use in the U.S. for two decades and is used in over 80 countries. Botox as a cosmetic and medical treatment have been in roughly 2,100 science and medicine magazines. Botox injectables can be used to fight wrinkles caused by sun damage, but Botox can also be used as a preventative treatment. More and more twenty-somethings are receiving Botox to help prevent signs of aging. This works because Botox injections cause the muscles to temporarily freeze, and if certain muscles are frozen then they cannot move and thus, cannot form wrinkles.
There are also many different cosmetic laser treatments that help reduce signs of sun damage. If you're concerned about dark spots, age spots, freckles, or any unwanted pigment caused by the sun, IPL photofacial skin rejuvenation may be for you. This Intense Pulsed Light treatment uses a combination of light and energy to target dark spots. The energy is absorbed by the pigment, which then breaks down and flakes off over time to reveal smooth, flawless skin. There are also other cosmetic laser treatments, like MicroLaserPeels and Fractional Laser treatments that help fight signs of aging while rejuvenating the skin and helping to stimulate collagen.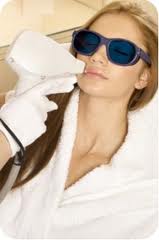 Make it your goal in 2013 to protect your skin and your age by not only wearing sun screen, but receiving a cosmetic laser or injectable treatment to help prevent or fight sun damage. At National Laser Institute, we are committed to helping you look and feel your best. As the leader in the medical aesthetics industry, our leading experts discuss your skin goals and concerns before recommending a treatment for your skin tone and type. You'll receive treatment in our luxury medical spa with state-of-the-art equipment and techniques. We have been in the industry for a decade and have earned many outstanding reviews.
To learn more about cosmetic laser treatments or injectables, please call 800.982.6817.