Botox Courses for Doctors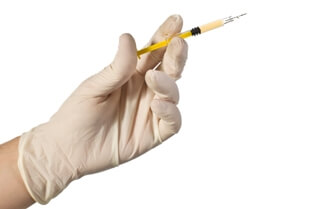 National Laser Institute offers Botox courses for doctors (DO) and physicians (MD) as well as nurses (RN), physician assistants (PA) and other qualifying medical professionals. We are the leading Botox and dermal filler training school, having trained thousands of medical professionals over the last decade. Our Botox training courses for doctors provides you will comprehensive knowledge of cosmetic injectables and provides you with hands-on training.
Receiving training from expert medical esthetic professionals is key. Our instructors have been in this industry for many years and are skilled at providing cosmetic injections like Botox, dermal fillers, and sclerotherapy. We hone a strong focus on cosmetic injectable safety to ensure safety of your clients and liability.
Botox is a nonsurgical cosmetic service that has been growing in popularity over the last ten years. It is an FDA approved cosmetic injectable that treated over 5 million clients in the U.S. just in the last year. Doctors who provide clients with Botox do not have to worry about messy insurance reimbursement and can enjoy providing client satisfaction with these "fountain of youth" services.
Botox Courses for Doctors
National Laser Institute's Botox courses for doctors provides complete training in facial esthetics, an understanding in proper protocols, client consultation, facial muscles and expressions, hands-on techniques, risks and benefits, and so much more. Our clinical portion of class takes place in our retail medical spa. Doctors will have hands-on training with Botox clients to further develop their skills.
We also offer doctors a complete comprehensive medical esthetics course. This contains training with Botox, dermal fillers, sclerotherapy, laser treatments, skin rejuvenation, and much more. In 12 days, doctors can learn and be able to provide these in-demand services.
What Are Doctors Saying About Botox Training?
See what doctors are saying about courses at National Laser Institute by watching our short video below!
Learn more about Botox courses for doctors by simply filling out our form on the right!