Botox Training Courses for Doctors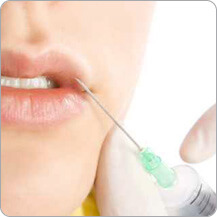 There are Botox training courses for doctors for those MDs and DOs who want to become Botox certified. Botox injection training takes as little as one weekend at National Laser Institute, leading medical aesthetics school. Hands-on training is included in this course so doctors can gain opportunities to practice advanced injection techniques on real clients, but only after thorough classroom training led by industry leading professionals.
More doctors are choosing Botox training because Botox is the #1 FDA approved nonsurgical cosmetic injectable in the United States. Because it's a cosmetic service, there is no hassle of insurance reimbursement. Many doctors choose to capitalize on the income while providing a new service option for their clients.
It doesn't hurt that Botox is a very in-demand treatment. Last year, there were over 5 million Botox services performed in the U.S. alone. It's projected to have over 3 billion in sales by 2018. Botox is a growing treatment with no signs of slowing down. Because it's an anti-aging "miracle" treatment that involves no downtime, it's become a highly popular cosmetic service.
Botox Training Courses for Doctors at NLI
National Laser Institute's Botox training courses for doctors involve both hands-on training with Botox as well as thorough classroom training led by leading medical professionals. Our weekend Botox training course provides doctors with Botox, Dysport, and dermal filler certification. Doctors will learn safe injection techniques, facial aesthetics, tissue interaction, client selection, safety protocols and processes, and much more.
Clinical hands-on training takes place in our medical spa, where doctors will practice techniques on real clients under medical professional supervision. The more hands-on experience you gain with practicing injections, the more confident and skilled you will be when performing Botox, Dusport, and dermal fillers on your clientele.
Doctor Testimonials
What are doctors saying about National Laser Institute? Watch our short video below to find out!
Learn More
To learn more about our medical professional courses or National Laser Institute, simply fill out the form on your right or call 800.982.6817