Start Your 2013 Career-Changing Resolutions by Receiving Cosmetic Laser Training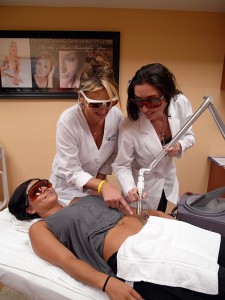 Each new year brings fresh mindsets, new perspectives, and more importantly–change for the better. It's a change to recreate ourselves and improve our lifestyle little by little. That's why January is the best time to start implementing your 2013 career changing goals by taking a step toward the medical aesthetics industry with cosmetic laser training.
Going back to school can be downright intimidating. However, National Laser Institute offers a two-week comprehensive laser course that has the ability to ease even the most skeptical of minds. This course puts students in a small, classroom setting where they don't have to feel shy about asking questions or asking for a more detailed explanation. Cosmetic laser experts and medical professionals in the medical aesthetic field are there to help each student learn every step of the way. Classes are taught in a didactic lecture setting as well as a clinical, hands-on setting with scheduled clients. Students get a real world feel for how laser treatments work and get to practice what they were taught by firing cosmetic lasers in a luxury medical spa.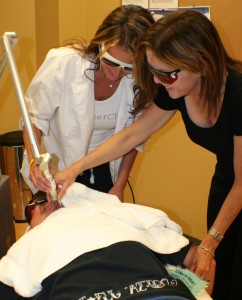 In this comprehensive laser course, students will learn the most in-demand laser treatments, including:
• Laser hair removal
• Laser tattoo removal
• Laser wrinkle reduction
• Photofacials
• Laser acne reduction
• Laser stretch mark removal
• Many more
The first step to creating your future within the medical aesthetics industry is as easy as enrolling in one of our laser courses. We have friendly admissions advisors who work with you and with your unique financial circumstances, because they absolutely believe that laser training is something rewarding to your future within the health and beauty industry. In two weeks you'll be on your way to a great career and have the opportunity to work in medical spas, dermatology clinics, doctor's offices, and more.
To learn more about laser training or National Laser Institute, please call 800.982.6817.