3 Traits of a Wildly Successful Laser Technician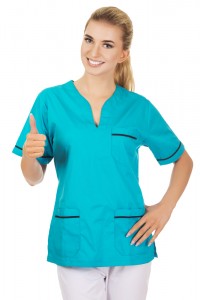 Do you have what it takes to be a wildly successful laser technician in the highly rewarding field of laser aesthetics?  If you are personable, and you care about helping others look and feel their best, and you have a passion for the health and beauty field, you could be in high demand as a laser technician.
You are personable.

Your personality and your way of thinking is unique. No one in the world is like you. So capitalize on it. You can build your clientele with your brand and what makes you different.  Clients will come back to you for your x factor because you love working with people and it shows.
You care about helping others look and feel their best.

Is your work ethic a reflection of your giving personality? The number one way to build a wildly successful business is to build trust with your clients.  If you truly care about your client, you will both be pursuing a shared goal: beautiful skin.  Once you show your commitment to their cause, they will trust that you will do your part to solve their problem.  And the best part is, they will keep coming back.
You are passionate about health and beauty.

Do you have a passion for health, wellness and beauty? You are what you think.  When you are passionate about your career, you show you are capable. Clients trust people based on their perception of your capability.  Your clients will trust you to treat their skin because of your laser training. 
We invite you to start your career as a wildly successful laser tech in the laser aesthetics industry.  You can become a laser technician at National Laser Institute in just 2 weeks!
National Laser Institute courses are taught by the top expert laser aesthetics technicians and medical professionals in the laser aesthetics industry. Our laser aesthetics training program includes valuable time in the classroom and getting hands-on clinical training so you can practice on real clients in our luxury med spa setting.  You will gain the skills and confidence to put your knowledge to work on your own clients!  
To learn more about laser training to work in the laser aesthetics industry or National Laser Institute, please call 480-290-7399 or fill out the form on the right.