Jump into a Cosmetic Laser Career Before Summer at National Laser Institute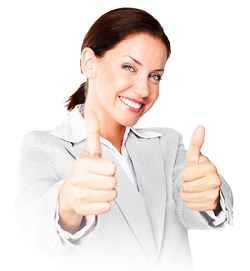 Summer is right around the corner and if one of your new year's resolutions for 2012 was to make a career change you're passionate about, now is the time! Cosmetic laser training has become an increasingly popular option for those looking to enter the health and beauty industry. Many men and women want a job they can enjoy while making people feel confident with their appearance, which is why laser training is the best career path.
Last year, the cosmetic laser and injectable industry performed 12.6 million procedures, according to the American Society of Plastic Surgeons. 1.1 million of those procedures were laser hair reduction treatments. This industry has increased 6% since last year and still continues to grow and expand.
This is one reason why now is the ideal time to receive your laser training. With the medical aesthetic industry booming, you'll be sure to have clients lining up to receive laser treatments–especially since summer involves tanks, shorts, and bikinis, all of which require shaving legs, armpits, etc.
We highly recommend our facility for the best cosmetic laser training experience. We train those who are interested in making a career change or those who are already in the field. Plus, we are the Harvard of cosmetic laser schools and have earned an A+ rating at the BBB. We are also recognized as gold standard education, offering students both lecture and hands-on training with the most advanced laser equipment in the industry.
"I am so thankful for National Laser Institute," Alyssa H., a former student of National Laser Institute, gushed. "All of the instructors are amazing and helpful. This was really a life changing event. I recommend this program for anyone looking for a career change, even if they don't have any experience—like myself!"
Read more student reviews by visiting the testimonial tab!
To learn more about National Laser Institute or laser training, please call 1.855.637.4535.