The Cosmetic Laser Field is Great for Those Who Seek Part Time Employment
Let's face it, most of us have hectic schedules. We have kids, jobs, commitments, recreational activities, relationships and still have to take the time to take care of ourselves and our home. Life isn't anything like it was in the 1950's where families had time to gather around a home-cooked meal every night–especially if you're working a full time job on top of managing other responsibilities.
That's why cosmetic laser technicians has been called a great part time job for those who are looking to make good money while still finding time to balance out weekly commitments. Laser technicians have the opportunity to make commission on top of hourly pay, too, which allows them to earn more cash in a shorter-hour week.
"Cosmetic laser technician is a career some people do part time while holding down another full-time job," says Louis Silberman, president of National Laser Institute. "Cosmetic laser technicians work mostly in med spas. They perform procedures like laser hair reduction and laser skin resurfacing. Some RNs have received their laser certification to increase their earning potential by performing cosmetic procedures."
Plus, on top of hourly and possibly commission, cosmetic laser technicians also have the opportunity to earn tips from their clients as well. This is definitely beneficial if you enjoy interacting with clients while helping build back their self esteem by providing effective cosmetic laser treatments.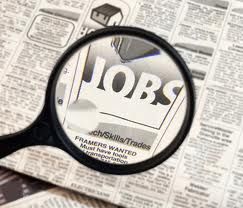 Most students who have graduated from National Laser Institute have either gone on to work for medical spas, dermatologist's clinics, doctor's offices, or have opened up their own business. Hours are typically flexible, which is beneficial if your mornings or early afternoons are free but you have various other responsibilities in the evening.
Life is hectic for many people, which is why becoming a trained laser technician can be beneficial to your work and home life. One of the great things about National Laser Institute is that they are able to train their students in two weeks or less, giving them the opportunity to jump into a part time career once they graduate.
National Laser Institute is the leader in the medical aesthetics field and has earned an A+ rating at the BBB. They train students from all across the nation and have had amazing student reviews. Plus, they only use the most advanced, state-of-the-art equipment and give students hands-on training with scheduled clients.
Work in a field that isn't demanding! To learn more about National Laser Institute please call 800.982.6817.