Laser Training from Head to Toe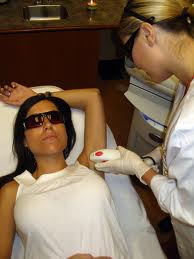 From laser hair removal to laser tattoo removal to laser wrinkle reduction, cosmetic laser treatments have been on the arise within the medical aesthetic industry for the last decade. It seems like everyone in Hollywood is singing praises of the wonders of cosmetic treatments, like Kim Kardashian, Lea Michele, and Megan Fox.
In most states, you can attend a laser training school if you have earned your high school diploma or GED. Aestheticians, medical professionals, healthy and beauty experts, and more have gone forward to receive laser training in order to expand their horizons and offer multiple treatments that are in-demand within today's market. But what exactly does laser training cover? We break down what you'll learn within our laser school with laser training from head to toe.
Head
Wrinkles, acne, pigment irregularities, rosacea, large pores–these are just some of the common skin conditions people suffer from within the facial region. Laser technicians who enroll in our comprehensive laser training course will learn how to use our photofacial treatment, which helps eliminate brown spots, acne scarring, rosacea, large pores, wrinkles, sun damage, freckling, and more. Students will also learn on some of the most state-of-the-art laser wrinkle reduction equipment and learn how to diminish the appearance of wrinkles on clients.
Body
Hair, hair, hair, it's everywhere! At least when most adults go through puberty, we gain hair in many unwanted places. That's why laser hair removal has been so popular in the last decade. It permanent rids unwanted hair so that you can ditch shaving and waxing forever. With our comprehensive laser training course, students will learn how to use different types of laser hair removal equipment and when and how to use them with different skin types. Laser hair removal can be performed almost anywhere on the body, and students will gain hands-on training with this treatment within our luxury retail medical spa.
Legs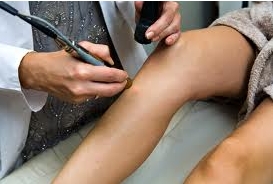 Got spider veins, stretch marks, or cellulite? We've got a solution. With our comprehensive laser training course, students will learn how to use laser equipment to rid spider veins, stretch marks, and more! These are widely popular treatments, especially during bikini season. Students will also learn laser safety, tissue interaction, treating different clientele, and much more.
National Laser Institute is the leader in the medical aesthetics industry and is recognized as the gold standard of education. They have earned many outstanding reviews and train hundreds of students each month in both of their locations. To learn more about laser training or National Laser Institute, please call 800.982.6817.