How Do I Start My New Career As A Cosmetic Laser Tech?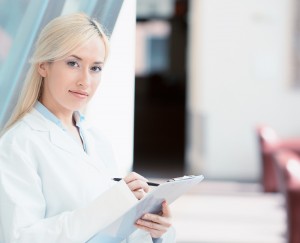 Question: Am I required to have a prior background or degree in the health or beauty field to become a cosmetic laser tech?
Answer: In most cases, no, with the exception of just a few states.  We encourage you to speak with one of our advisors for more information.
Question: Do you have a school near me?
Answer: The National Laser Institute is located in Scottsdale, Arizona and Dallas, Texas. Fifty to sixty percent of our students travel from out of state or out of the country.  We partner with local hotels in the area that have discounted rates for our students and shuttle them to and from the school as the programs can be completed in 1-2 weeks. You can start a new career that quick!  We also offer destination training schools in Boston, Philadelphia, Chicago, and Nashville.
Question:  What are your requirements to enroll?
Answer: Students must be 18 years or older with a high school diploma or GED.
Question: Are books an additional cost?
Answer: All curriculum is included in the course tuition. The only additional costs you may incur are scrubs and closed-toed shoes during clinical hands-on training.
Question: Do we get free treatments in school?
Answer: Yes. One of the big perks our students enjoy are the benefits of laser treatments for their skin.
Question: What's the job market like for a cosmetic laser tech?
Answer: The cosmetic laser field is a booming 10 billion dollar industry.  Many cosmetic laser technicians find work in medical spas. There are over 2,100 med spas with more expanding over the next several years in the United States. Other employment opportunities include working for laser clinics, fitness studios, dermatology practices, and doctor's offices.
Question: Do you offer job placement?
Answer: We like to help our graduates in every way we can! Our Graduate Services Department sends out an average of 200-500 job leads per month.  While no school in the country can "guarantee" you a job, we are confident our reputation speaks for itself and we believe is the equivalent of the status one receives when graduating from a university with the prestige of a Harvard or Stanford. We have countless medical spas and doctor's offices that call us looking for our sought after National Laser Institute Alumni.
Question: Ok, I want to get started! What are my next steps?
Answer: It's easy. Follow these 3 simple steps!
1.) Fill out the form on your right.
2.) Speak with one of our helpful admissions advisors who can guide you to the ideal course program for you.
3.) Enroll with a seat deposit or student loan approval.
To learn more about becoming a cosmetic laser tech or National Laser Institute, simply fill out the form on the right or call 480-290-7399.