Fifteen Days to a New Career?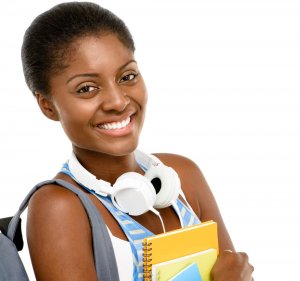 Fifteen Days to a New Career? Yes, You Can Believe It!
Fifteen is a pretty awesome number, it seems. Did you know that in China, a 30-story building was erected in just 15 days? Fifteen is also special because it's the age when many young girls in Latin cultures look forward to celebrating quinceañera, marking their transition from childhood to womanhood. And at National Laser Institute, we see students' lives change in positive ways all the time—in just 15 days or less.
Fifteen days, you say. Really?! In fact, it's a question we're asked by prospective students frequently: Can I really complete cosmetic laser technician training in just two weeks—and be fully prepared for a new career in the medical aesthetics industry? And the answer is, absolutely. There's only one caveat: Not all cosmetic laser training is equal.
Not that many years ago, cosmetic laser laws were practically non-existent, leaving open a much higher risk of customer injury such as burns and scarring. Luckily today, more and more state governmental and regulatory agencies are drafting laws for laser hair removal and cosmetic laser procedures, helping to improve the quality and safety of treatments. But at National Laser Institute, we've always gone above and beyond currently regulated practices. Safety is and always has been our Number One priority. We believe that the more thoroughly trained the cosmetic laser technician is, the more confident she or he will be in their skills. As a result, the consumer's confidence in the technician and treatment also increases.
It simply isn't enough, from either a safety standpoint or when considering the client's experience and level of satisfaction, for a cosmetic laser technician to know how to properly turn on and fire a laser. They also need to fully understand skin anatomy and physics, tissue interaction and client pre- and post-care procedures and even care and maintenance of laser machines. And in our opinion, it simply isn't enough to train our students without educating them on the business side of cosmetic lasers, too, including a course in Marketing and Business Development taught by one of the country's leading Marketing experts and our very own CEO/Owner. Our guest speakers also include industry experts in dermatology, plastic surgery and cosmetic lasers who can easily answer students' questions on typical scenarios in the treatment room.
Our 15-day comprehensive graduates are fully prepared to work with lasers in any type of medical aesthetic setting such as a day spa or salon, medical spa, dermatologist´s office, plastic surgeon's office or any type of physician or health and beauty establishment. Training typically includes laser hair removal, photo facial skin rejuvenation, laser acne treatments, fat reduction, cellulite reduction, radiofrequency skin tightening, tattoo removal, fractional laser wrinkle reduction and even laser teeth whitening. Also included is a medical aesthetics day of micro current, lamprobe, micro needling and dermal infusion and vibration non-crystal advanced microderm technologies, as well as the laser facial peel.
So, what does 15 mean to you? Could it be the number you need to make your career dreams come true? Because in just 15 days, you, too, could complete your cosmetic laser education, giving you the skills and confidence needed to enter the exciting and profitable world of medical aesthetics. It could be, that is—at National Laser Institute.
For more information on our Comprehensive Laser Course or any of our cosmetic laser training or medical aesthetics training, click here or call us today at 800-982-6817.