How Do I Get Started In The Medical Aesthetics Industry?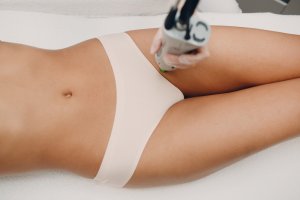 As the medical aesthetics industry continues to grow, more people want to become Cosmetic Laser Technicians.
New advancements in technology have made cosmetic procedures safe and more effective for clients, leading businesses to hire more skin care specialists.
Since treatments like laser hair removal are considered cosmetic, training is a must! With over a decade of excellence, National Laser Institute offers medical aesthetics courses for people looking to jump-start a career in this $16 billion marketplace!
How To Get Started
When choosing a course for laser training, pick an education provider that specializes in cosmetic procedures, like National Laser Institute. Medical aesthetics schools are typically more aware of the latest and greatest developments in the field, leading to a better educational experience.
Two weeks of combined classroom education and hands-on training has become the industry standard, and the cosmetic laser courses here at National Laser Institute cover everything from A-Z for you to feel confident in your new career.
After you receive proper training and laser certification, there are several exciting job opportunities in the industry. As a Cosmetic Laser Technician, you may find yourself working at a laser & niche clinic, medical spa, physician's office, salon or fitness center! Of course, there's always to option to open your own business after graduation.
Cosmetic Laser Training at National Laser Institute
Are you looking for a new and exciting career opportunity? Speak with an Admissions Advisor today and learn how you can become a Cosmetic Laser Technician!
People from all walks of life, including hair stylists, real estate agents, accountants and stay-at-home moms, are flocking to a new career in the health and beauty industry.
Here at National Laser Institute, our courses combine classroom education and hands-on training for the ultimate learning experience.
Our Comprehensive Laser Course is the most popular and covers several anti-aging skin treatments, including laser hair removal, laser tattoo removal, cellulite reduction, body contouring and more!
Classroom instruction provides you with in-depth knowledge of how lasers work, clinical applications and laser safety. Clinicals take place in a medical spa environment where you'll treat scheduled clients for a real-world experience!
One of the things that make the National Laser Institute unique is we have a Graduate Services Department whose sole mission is to help you land a job after you graduate. This dedicated team sends out over 500 job leads a month to our alumni and current students.

To learn more about medical aesthetics courses at National Laser Institute, fill out the form on the right or call 1-800-982-6817 to speak with an Admissions Advisor.