Laser Careers and the Economic Outlook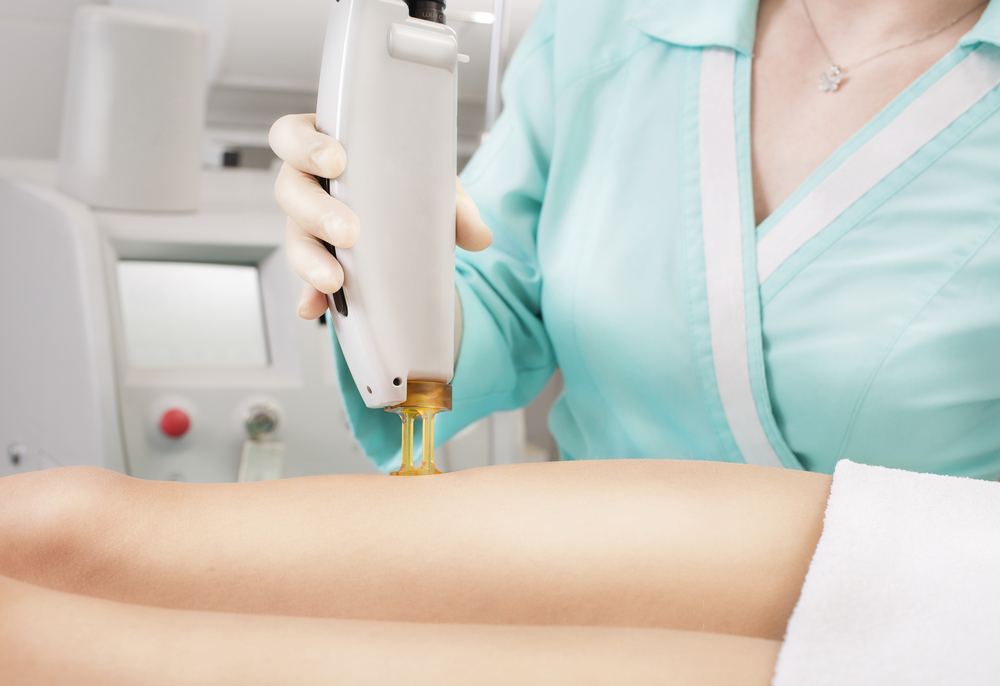 One of the most common treatments performed in the United States is laser hair removal. But cosmetic laser technicians careers involved much more than that. There are dozens of different types of cosmetic laser treatments. These range from laser tattoo removal, laser acne reduction, laser stretch mark removal, laser wrinkle reduction, and so much more. A well-rounded cosmetic laser technician will determine how to treat a client's skin care concerns and apply specific cosmetic laser technology to correct them.
The economic outlook for cosmetic laser technicians reveals a bright financial future. According to the American Society of Aesthetic Plastic Surgery, "In 2013, Americans spent 12% more on surgical and nonsurgical procedures than they did in 2012, exceeding the $12 billion mark for the first time since 2008." This market is predicted to continue to grow throughout the next several years. The ASAPS also stated that "nearly $1.9 billion was spent on skin rejuvenation, a fast-growing sector of the aesthetic surgical industry."
Cosmetic laser technician careers were named as one of the hottest jobs in 2014 last year. Many cosmetic laser technicians find work in medical spas. In the United States alone, there are over 2,100 med spas with more expanding over the next several years. But while cosmetic laser technicians can find work in these medical spas, they can also find work elsewhere. Laser clinics (like Ideal Image), fitness studios, dermatology practices, and doctor's offices are all potential places that have hired cosmetic laser technicians.
The demand for cosmetic laser treatments is huge. 66% of people said they would receive laser hair removal treatments again while 75% stated they would receive photorejuvenation treatments again.
Clients skin care needs have changed over the last decade. They want results faster, smarter, and with less downtime. This is where cosmetic laser technology excels. Unlike waxing, laser hair removal has the power to eliminate unwanted hair for good. While facials and wrinkle creams show subtle results over time, treatments like Fractional laser wrinkle reduction and eMatrix skin rejuvenation have the power to rid unwanted fine lines and show fast, flawless results.
And clients think these treatments are worth spending money on. One treatment of laser hair removal can cost anywhere from $50 – $150. Higher priced items like MicroLaserPeels and eMatrix skin rejuvenation can cost anywhere from $400 – $700 per treatment.
To become a cosmetic laser technician, it only takes two weeks of comprehensive training. No prior background in this field is required. You must have your high school diploma or GED, although there are a few states that only allow medical professionals to operate cosmetic laser equipment.
National Laser Institute was the first cosmetic laser school in the nation to pioneer the laser training curriculum. The comprehensive laser training course includes hands-on training with laser hair removal, laser acne reduction, IPL photofacial treatments, radiofrequency skin tightening, cellulite reduction, laser stretch mark removal, and much more.
Courses at National Laser Institute are led by industry leading laser technicians and medical professional experts. The classroom portion of training covers laser safety, understanding of skin and tissue interactions, the Fitzpatrick scale, and more.
2015 is the best time to jump into this expanding cosmetic laser technology market. To learn more about becoming a laser technician or National Laser Institute, simply fill out the form on the right or call 480-290-7399.