Laser Certification Courses
Not all laser certification courses are created equal. At the National Laser Institute, we have a diverse group of expert instructors and the widest selection of high-tech equipment to make your training experience as you earn your certificate of training second to none.  We specialize in medical aesthetics and because of this, we administer the most comprehensive medical aesthetic schooling in the country.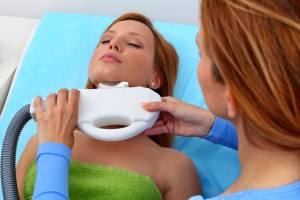 Laser Certification Courses
Manufacturers supply the National Laser Institute with the most advanced high-tech laser, IPL, and radio frequency equipment because we are the first and largest medical aesthetic training institute in the United States. Consequently, we are able to provide you with hands-on training on the latest technology to prepare you to provide the most sought-after treatments available.
Our client services department works 7 days a week to book real clients for our school to ensure you will receive hands-on experience during your laser certification course.
By taking your laser certification courses at the National Laser Institute, you will be mentored by a diverse group of instructors who are luminaries in their field including physicians, nurses, certified laser experts, plastic surgeons, dermatologists, and skin care specialists.
The most popular laser certification courses at the National Laser Institute include the CORE Laser Course and the Comprehensive Laser Course.
To find out more, simply fill out the form on the right or call 800-982-6817 and one of our Course Counselors will be happy to assist you.