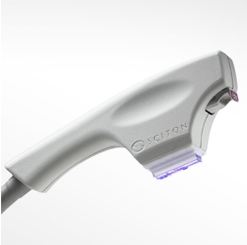 Laser cosmetology is used for a variety of aesthetic procedures. One of the most well known of these procedures is permanent hair removal. Using concentrated beams of light, a laser cosmetology technician guides the light to destroy the ability of hair follicles to grow new hair, eliminating the need to shave. There's no need to spend anymore money on shaving or waxing!People are spending billions of dollars every year in order to get that permanent smooth, hairless look that is coveted around the world. Laser technicians who know how to do this have the potential to make a lot of money in a field that shows no signs of slowing down.
Laser tattoo removal is another aesthetic use for medical lasers. Tattoos are intended to last forever, but rash decisions made on an impulse or under the influence of mind-altering substances can lead to regret later on down the road. Lovers who get their names tattooed on each other and then break up also find themselves in similar situations. Using laser cosmetology, the ink of the tattoo can be broken up and removed through one or more treatments (depending on the size and location of the tattoo).
Both laser hair reduction and laser tattoo removal are services that have millions of treatments performed worldwide each year. This is why many aestheticians, cosmetologists, and career changers are taking advantage of obtaining cosmetic laser certification. Only with proper training can you earn your certification to perform these highly in demand treatments. Lucky for you, National Laser Institute offers quality, hands-on laser training that takes only two weeks to earn your laser certification!
Laser Cosmetology for a Variety of Aesthetic Medical Procedures
If you don't think cosmetic lasers can change someone's life, think again. Many people's insecurities stem from skin problems. Those who suffer from acne, uneven pigmentation, or even just wrinkles from growing older seek out medical spas and laser technicians to not only gain these types of treatments, but to also make them feel happier about their skin. It's really a rewarding industry!
National Laser Institute is has been around for over a decade and was the first to pioneer the laser training and laser safety curriculum. In our two week comprehensive laser training course, students not only learn about many popular laser services but also the safety and science behind it in order to perform quality and safe treatments on their own clientele.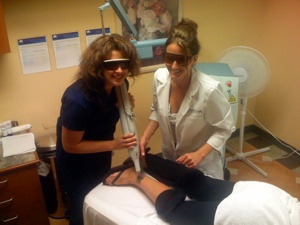 Our two week training course is divided into two parts: classroom and clinical training. In our classroom portion, you will learn from leading experts in the field. This portion covers information like the Fitzpatrick scale, biophysics, and laser safety. The hands-on clinical portion takes place in an actual medical spa where you are treating real clients. Here you learn more about the advanced equipment, settings, and techniques you will be using to treat clientele!
Learning how to use lasers to affect cosmetic results takes proper training. Fortunately, most training courses don't last more than a few months. Even the most respected schools can have students out in the real world and practicing their skills in just a short amount of time. National Laser Institute is a well-known school that provides training in a variety of cosmetic uses for laser technology.
If you'd like to learn more about our laser courses or National Laser Institute, check out our free, live webinars we have each month!
What are students saying about National Laser Institute? View our testimonial video below to find out!
You can also learn more by filling out the form on your right or by calling 800.982.6817.
Read more information on: