5 Ways to Take Care of Your Skin with the Help of Your Laser Technician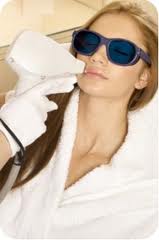 Your skin is your body's largest organ, which is why many people go above and beyond to pamper and take care of it. However, it can be tough to maintain a healthy beauty regimen when we have such busy lives–school, work, time spent in traffic, running errands, kid's sports games. Luckily there are five important things you can do to help keep your skin healthy, radiant, and youthful with the help of your laser technician.
Laser technicians are laser experts who've graduated from a medical aesthetician school where they've received intensive training with cosmetic laser technologies, such as laser hair removal, laser tattoo removal, laser wrinkle reduction, photofacials, laser acne removal, and more. Laser technicians are dedicated to helping you achieve healthy, beautiful skin with the most advanced, state-of-the-art technologies offered within the medical aesthetic market.
Sunscreen
First and foremost, make sunscreen your best friend. The sun is one of the biggest causes of wrinkles, fine lines, pigmentation issues, and sun damage. Plus, you will need to avoid sun exposure/sunburns before any cosmetic laser treatment you receive to help improve your skin. Your laser technician cannot treat your skin if it burned, even slightly. So think of sunscreen as not only a preventative for skin problems, but as a necessity, you need in your skin care routine!
Monthly Photofacials
Photofacials are an intense pulsed light treatment designed to help rid a variety of common skin care concerns, such as large pores, fine lines and wrinkles, dark or age spots, sun damage, certain acne scars, rosacea, freckles, and more. Photofacials are a non-abrasive, non-surgical treatment that uses intense pulsed light targeted at the topical layer of skin. This helps kill off any bad bacteria that may be causing imperfections while riding red and brown pigments within the skin. Monthly photofacials help maintain a flawless, youthful look and take less than a lunch hour to perform.
For Deeper Treatment, Fractionals
Fractional laser treatments delve a bit deeper into the skin than photofacial treatments. It's still a non-invasive, non-ablative cosmetic laser treatment, but it uses cosmetic laser light and energy to deliver thousands of microscopic columns into the skin. This helps create the body's natural healing process, stimulate collagen, and rejuvenate the dermal and epidermal layers of skin. Fractionals are great for those who have wrinkles, acne scars, large pores, irregular tone and texture, and more.
Chemical Peels
Chemical peels are also a great way to go if you don't want to go the laser route. Over time, your skin collects dirt, oils, pollution, sun damage, etc. on the topical layers of skin. Chemical peels are a gentle way to cleanse the top layer of skin by using a safe and effective acidic treatment. Depending on your skin type, your laser technician will use a glycolic, salicylic, etc. peel to remove the dead and damaged topical skin, revealing beautiful and healthy skin.
Maintaining a Healthy Diet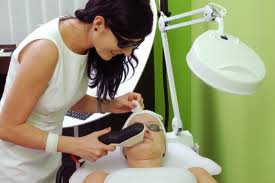 Finally, one of the best ways to help take care of your skin is to maintain a balanced diet. Again, we know it's hard to find time to sit down and cook a well-rounded meal every night, but consider substituting Oreos and Twizzlers for almonds, which are packed with vitamin E and promote anti-aging or an orange, which is full of vitamin C that helps with collagen production. Even switching your soda for a green tea–which is hydrating, reduces inflammation, and contains antioxidants that slow aging–is a step closer to looking out for your skin!
If you're interested in becoming a laser technician, look no further than National Laser Institute. We are the leading medical aesthetician school that offers hands-on training courses for students with top-of-the-line equipment and expert instructors. Students learn in both a medical spa setting with scheduled clients as well as in a classroom lecture hall. National Laser Institute is recognized as gold-standard education and has earned many outstanding reviews.
To learn more about medical aesthetician schools or National Laser Institute, please call 480-290-7399.