How Skin Ages as You Get Older, and How a Laser Technician Can Help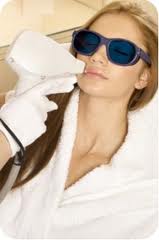 Your skin is your body's largest organ, so naturally many people do whatever they can to keep in pristine and healthy condition. Although we cannot halt the effects of natural aging, there is a lot you can do in order to protect it and keep it looking as fresh and healthy as possible. In the last decade, cosmetic laser technology has made a remarkable impact on common skin problems such as acne and wrinkles. In fact, more and more people are turning to laser technicians and laser treatments in order to rid skin imperfections and help stimulate collagen.
Let's take a look at how your skin ages throughout your years and how laser technicians can help prolong common signs of aging.
Teens
Oh, teen years. This is the time when our hormones are changing rapidly, which means we tend to see breakouts and oily skin on top of puberty. Make sure to gain a day and night skin regime that will help clean and moisturize your skin. If your skin is oily and broken out, sunscreen is probably the last thing you want to layer on. However, sunscreen–even if you're indoors–helps prolong signs of aging. Be sure and pick up an oil-free sunscreen so you don't feel like you're extra greasy.
Laser acne treatments: Acne photofacials, chemical peels, and MicroLaserPeels are all helpful for relieving active acne and acne scars. If you're in your teens and have embarrassing acne or acne scars, talk to your laser technician to see which laser acne treatment would be a best fit for your skin.
20s
Some people in their 20s start to see very, very faint lines form near the forehead, mouth, and eyes from laughing, talking, squinting, etc. Sunscreen and a daily moisturizer are helpful in helping promote the health of your skin as well as preventing it from sun damage. Also, adult acne may occur if you are going through hormonal changes. You can tackle adult acne by some of the same laser treatments used for teens. Talk to your laser technician to see which would be a best fit for you.
Chemical peels and fractionals: Chemical peels are great to get every few months when you're in your 20s. Even if you have great skin, chemical peels gently remove the thin, topical layer of skin that has been exposed to dirt, pollution, oil, etc., leaving room for fresh, rejuvenated skin. Fractional laser treatments help target wrinkles that have already formed, stimulating collagen so that your appearance softens.
30s
In your 30s, you tend to lose amounts elastin and collagen that were more prominent in your teens and 20s, especially if you haven't used sunscreen or a proper moisturizer. Hormonal changes can also cause acne as well, which is never fun to deal with.
Laser treatments like fractional laser or eLight treatments are great for helping stimulate collagen while reducing fine lines and wrinkles. They give the skin a healthier appearance while helping prevent pesky fine lines. Photofacials, MicroLaserPeels, and chemical peels are all also great for helping rid adult acne.
40s
People in their 40s tend to experience dry skin, wrinkles, and dark or age spots that come with age and/or sun exposure.
To help rid pigment problems like dark spots, photofacials are the best way to go. They target red and brown pigments in the skin and help them fade away. For wrinkles, many people prefer eMatrix or fractionals, which are two laser treatments that target wrinkles in particular. Also, Botox is also an option for those looking for a quick fix.
50s+
In your 50s, you may begin to experience deeper wrinkles, spider veins, and dark spots from years of sun damage or exposure. It's still important to maintain a good skin regime as well as sunscreen to keep your skin moisturized and protected from the sun.
Botox is a popular option when it comes to fading fine lines and wrinkles, but your laser technician may also recommend eMatrix, eLight, fractionals, or MicroLaserPeels. Photofacials are also great for getting rid of spider veins and age spots.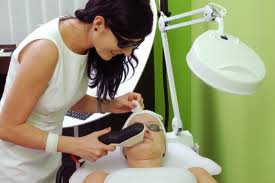 Your laser technician is an expert in the medical aesthetic as well as cosmetic laser field and can offer you the best treatments for your skin. At National Laser Institute, we are not only the leader in the industry but also offer our laser school to those who want to become laser technicians. We train students in both our medical spa as well as in our classroom setting, and courses are taught by experts in the field. Students will be exposed to hands-on training with scheduled clients using state-of-the-art laser equipment. To learn more about becoming a laser technician, our laser training, or National Laser Institute, please call 480-290-7399.