Laser Training: Everything You Need to know About Laser Technicians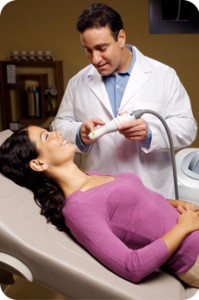 Laser training is one of the most up and coming careers in the medical aesthetics industry. It allows people to work within the health and beauty industry, giving people renewed confidence in the appearance of their skin. Cosmetic laser technicians are able to operate and treat some of the most popular cosmetic laser treatments, including laser hair removal, laser tattoo removal, laser wrinkle reduction, laser acne removal, and much more.
Often times, people entering this industry ask many of the same important questions in order to get information before making the best decision. Below are a few frequently asked questions in order to discover everything you need to know about laser technicians, cosmetic laser careers, and laser training within the medical aesthetics industry.
How much money will I make?
This is one question that's asked often. However, like any career, it's going to vary. Some companies work differently than others, offering salary, hourly, or commission pay. We've been working in the medical aesthetics industry for over ten years, and these are some examples of pay we have seen:
– Hourly: About $15-$25 an hour, which may include commission
– Commission only, which may be around 10%-40%
– Salary pay, which are different for each clinic, spa, salon, company, etc.
However, consider this example in order to put things into perspective. Say you decide to complete 6 hours performing laser hair removal and 2 hours to treating clients with photofacials. If we plug the numbers listed above, your daily income could be: 6×150(900) + 2×350(700) = $1,600!
Where can I work after laser training?
The beauty of being a cosmetic laser technician is that you have many different options when it comes to job opportunities. We have seen our graduates go on to perform laser treatments for doctor's offices, dermatology clinics, salons, medical spas, and even their own businesses.
Because cosmetic laser treatments have become a hot commodity in the public eye, more and more places are looking to offer laser services. If there's a salon or spa that you'd like to work at but doesn't offer laser, it can't hurt to ask if they'd like to start!
How long does it take to become laser trained?
At National Laser Institute, we have a number of different courses that are tailored to your specific needs. However, our most popular course is our two-week comprehensive laser course. In two weeks, you'll be able to learn a number of different cosmetic laser treatments, such as cellulite reduction, laser wrinkle reduction, laser stretch mark removal, laser hair removal, laser acne reduction, laser tattoo removal, and many more.
We also offer medical professionals courses in cosmetic injectables, which includes Botox and dermal fillers. Nurses and doctors have the opportunity to earn CM/CME credits with these courses as well!
We believe in offering the best education, which is why many of our courses come with hands-on training with scheduled clients in our medical spa setting. Combined with classroom lecture learning, students will get a detailed and in-depth feel for firing cosmetic lasers, different types of treatments, and much more.
What are the prerequisites?
Many states require you to have your high school diploma or GED before entering laser training. Also, some states may only require doctors or nurses to fire lasers. However, there are a lot of places out there that you can receive laser training with your required hands-on hours and get right to work in the industry. For more specific information about your area, it's best that you speak to a representative by calling 800.982.6817.
One of the best things about laser training is the relaxed and fun environment laser technicians get to work in. If you have a passion for beauty, working with clients, and skincare, then laser training may be for you.
For more information or to learn more about laser training and National Laser Institute, please call 800-982-6817.