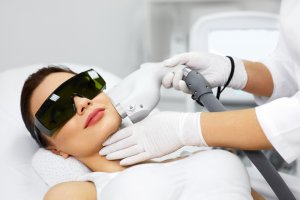 Anyone who wants to become part of the billion-dollar clinical beauty industry should seek out training with a certified laser training school.
Laser hair removal and photofacials are two of the fastest-growing areas of clinical beauty enhancements, and the demand for certified technicians is high. New cosmetic laser institutes are opening up all the time, all over the country, and these places need trained staff members.
In most cases, it only takes a few weeks to a few months of training at a laser school to become a certified technician. However, the long-term benefits of this training are high.
In the 21st century, enhanced appearances are a must. People are finding that not only do they feel better about themselves when they look more youthful, alert, and refreshed, but also that society responds to them differently. Laser training schools offer anyone the opportunity to learn techniques to improve life through the creation of more youthful appearances.
A Laser Training School for Everyone
A quality laser training school will have courses taught by experienced medical professionals. Such schools will also have financial aid available, so that training is open to anyone. National Laser Institute in Scottsdale, Arizona, is such a school and provides comprehensive training to students from all over the country.