Work Boredom? Spice Up Your Life With A Cosmetic Laser Career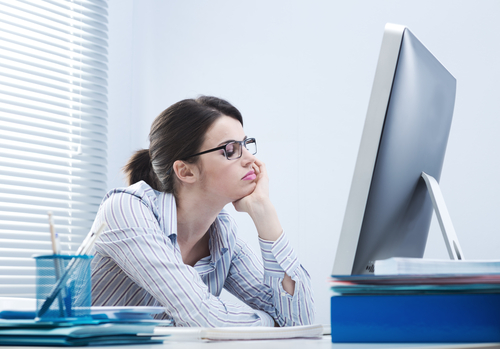 Most of us have experienced work boredom, but if it continues to plague you more than you'd like, then it may be time for a change. Work boredom typically sets in when you aren't challenged enough in your work environment, and especially if there aren't any growth or promotional opportunities. It can also kick in if you realize you're unable to use your favorite talents and passions in your workplace – It's no wonder you feel stuck! Spice up your work life with a career in cosmetic lasers.
If your job isn't something you find rewarding, then it may be time to find something that is. According to U.S. News, estheticians and other skin care specialists are one of the most rewarding careers. Laser technicians also fall into the skin care specialists category.
Skin care specialists treat client's embarrassing and frustrating skin care concerns and in return give them a newfound confidence. This can be done by:
Eliminating acne
Wrinkles
Scars
Sun damage and unwanted pigments
And more!
With the demand for cosmetic laser technology, the future of cosmetic laser technicians is only looking up! The daily job as a laser technician is to consult with clients and use the best cosmetic laser technology to combat unwanted skin care concerns. This can be done using treatments like:
Laser hair removal
Laser tattoo removal
Laser acne reduction
IPL photofacials
Radiofrequency skin tightening
Most treatments don't take more than an hour to perform. Unlike many esthetic services, cosmetic lasers contain the technology to rejuvenate skin on both a deeper and faster level, so clients see results much more quickly!
How To Become A Laser Technician
To become a laser technician, you must complete a two-week laser training course. That's it. Just two weeks! National Laser Institute's comprehensive laser course provides both classroom education and hands-on clinical training. You'll learn from the leaders in this field as they teach you important information like the Fitzpatrick scale, skin and tissue interactions, laser equipment and settings, and much more. You will also have the opportunity to perform on a variety of laser equipment, treating clients in a luxury medical spa setting.
National Laser Institute is the leading cosmetic laser school in the nation and was the first to pioneer the cosmetic laser training curriculum. After two weeks of laser training, you can be on your way to a rewarding career as a cosmetic laser technician. To learn more, simply fill out the form on your right or call 800-982-6817.