1-Day Botox, Dermal Fillers, or Sclerotherapy Training
1-Day CME Course Overview
Doctors, nurses, physicians, physician assistants, and other medical professionals can earn CME/CE credits by attending our 1-day cosmetic injectable training course. Choose from dermal filler training, sclerotherapy training, or Botox training.
This 1-day cosmetic injectables training course is led by industry-leading instructors that include physicians, plastic surgeons, dermatologists, and medical aesthetic experts. You will learn and understand protocols associated with these injectable treatments with a strong focus on safety.
By attending this 1-day medical aesthetics course, you can choose to earn Botox training, dermal fillers training or sclerotherapy training. But for those wanting a more comprehensive approach, we offer a 2-day Dermal Filler and Botox injectable training course.
Our 1-day injectables course covers both clinical considerations as well as important cosmetic issues that enhance communication between the provider and the client. This medical aesthetics course will also enlighten the participant on how to build a practice and capitalize on the enormous market that now exists in the United States for Botox and fillers and how providers are discovering their niches.
Why Cosmetic Injectable Training?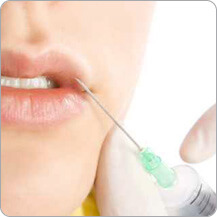 Botox is currently the #1 nonsurgical cosmetic treatment in the nation. Dermal fillers are also in the top 5 at #2. Laser and injectable treatments are popular in today's cosmetic world. Just last year, there was a 21% increase in injectable treatments according to the American Society for Aesthetic Plastic Surgery. For Botox alone, there was a 15% jump and over 1 million dermal filler treatments performed. In short, cosmetic injectables are a large part of what makes up the 10 BILLION dollar medical aesthetic industry.
Even in tough economic times, more people are turning to Botox and dermal fillers to help them feel better, look better, and pay much less than surgical facelifts. Unlike surgery, it costs much less and requires no downtime to gain long-lasting and flawless results.
Medical professionals who offer Botox, Dysport, dermal fillers and other cosmetic injectable treatments have a lot to gain. An average Botox treatment costs $500. Because these are cosmetic treatments, there is no dealing with messy insurance reimbursements.
All CME Courses at NLI
Looking for CME classes and CE courses? Browse our course selection below!
Ultimate Courses (Most Popular):
14 Days of Cosmetic Lasers & Injectables: Laser Training, BOTOX®/Dysport®, Dermal Fillers, Advanced BOTOX®/Fillers, Kybella, Platelet-Rich Plasma (PRP) Injections, Sclerotherapy, Female Rejuvenation (Non-Surgical), Body Contouring, and Microneedling
9 Days of Cosmetic Laser & Injectables: Laser Training, BOTOX®/Dysport®, Dermal Fillers and Advanced BOTOX®/Fillers
Get Started Courses:
Looking for Just a 1 Day Course?:
Medical Director Course:
Why is National Laser Institute the top Medical Aesthetics training center in the U.S.?
National Laser Institute is the leading medical aesthetics training school in that nation and has been educating health professionals on nonsurgical procedures ranging from BOTOX® to laser hair reduction for over a decade! We are proud to have the reputation as the leading training center in North America. National Laser Institute will be opening new locations across the country.
Attendees will receive a course manual consisting of marketing tools, necessary supporting forms such as history, consent, and policy/procedure. We also offer medical professionals ongoing support after graduation. You will have access to our online medical aesthetic library, which includes thousands of pages of resources like clinical studies, marketing materials, and videos. We also provide you with our Graduate Services department if you at any time have any questions or concerns.
Why Medical Professionals Choose National Laser Institute
I want to personally thank you for a great learning experience. The instructors you have teaching, demonstrating, and overseeing the students are of the highest caliber. I will recommend your school and to everyone I know.
– Timothy Young, RN, BSN, OCN
Wow! The energy and expertise of the staff was outstanding. Professionalism is one of National Laser Institute's strong points! I've learned so much, and would suggest this school to anyone. Thank you, National Laser Institute, for all you have done to help me with my medical career.
– Melissa Watford, RN
Who Can Administer Botox, Dermal Fillers, and Sclerotherapy?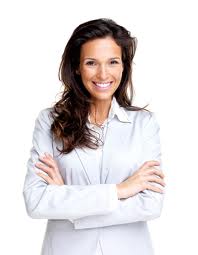 BOTOX® training: Intensive training for Doctors, Nurses, Physician Assistants, and other qualified health professionals on the delivery of Botulinum toxin type A, commonly known as BOTOX®.
Dermal fillers training: Intensive training for Doctors, Nurses, Physician Assistants, and other qualified health professionals on the delivery of Dermal Fillers including: Restylane®, Perlane®, and Juvederm®.
Sclerotherapy training: Intensive training for Doctors, Nurses, Physician Assistants, and other qualified health professionals on the delivery and safe practice of sclerotherapy vein removal treatments.
Medical professionals have the opportunity to earn CE/CME credits upon course completion.
Classes are offered every month, click here to view the schedule.
For more details on this dermal fillers and BOTOX® medical aesthetics training course please give us a call at 1-800-982-6817 or fill out our form on the right.