The Top 4 Causes of Wrinkles and How Botox Injection Training Can Help
Botox Injection Training
There are many causes of wrinkles, the main one being aging, but there are many preventable techniques you can practice that can help slow some of the top causes of wrinkles. Because we live in such a society wants to age gracefully, many doctors and nurses have been attending esthetic school or have receiving Botox injection training in order help clients look younger and more rejuvenated.
No matter how old you are, it's important to take care of your skin. You'd be surprised just what can cause premature wrinkles. We've created a list of some of the top 4 causes of those pesky fine lines and discuss what you can do to help keep your skin smooth and firm.
Getting enough sleep isn't just good for your skin, but for your entire body and immune system. It's been studied that a well-rested person functions better and is therefore less stressed, and stress can lead to wrinkles.
Too Much Sun
Too much sun exposure, especially without sunscreen, can lead to wrinkles. Although the sun provides vitamin D, which is good for your skin, you need to apply sunscreen at least once an hour in order to give it the protection it needs.
Bad Case of the Squints
Computers, laptops, iPads, iPods, television . . . if you find yourself working on any of these for hours at a time, you may find yourself squinting as your eyes get tired. Remember that squinting tenses your muscles which leads to wrinkles! Give yourself a break if you can, and if you decide to go outside in the bright sunlight remember to put on your sunglasses to prevent squinting in the sun!
You Are What You Eat . . . Or Don't Eat
It can be hard to eat well if you're always on the go, but make sure to stock up on healthy foods. If you can, try and have at LEAST one home cooked meal each week, even if you have to stick something in crock pot! Fast food can have negative effects on your skin, but some foods that help prevent wrinkles are salmon, kale, carrots, almonds, fresh berries, and spinach. Enrich your diet with these to help care for your skin!
Sunscreen, night and day moisturizers, hats and sunglasses, and eating right can all help prevent wrinkles. But if you already have noticeable fine lines and wrinkles, cosmetic laser treatments or Botox injections can help. Many medical professionals have been receiving Botox injection training as well as cosmetic laser training in order to help treat wrinkles that are already prominent on the skin. The medical aesthetic market has grown in the past decade with over 13 million nonsurgical cosmetic skin treatments performed last year, so many doctors and nurses are taking advantage of it.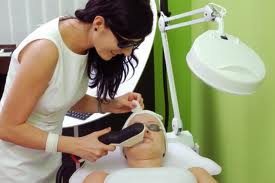 National Laser Institute is the leader in the medical aesthetics industry and has earned many outstanding reviews. They offer medical professionals Botox injection training, dermal filler courses, and cosmetic laser training as well as skin rejuvenation courses. National Laser Institute has medical aesthetic courses that give medical professionals hands-on training instruction with scheduled clients in a medical spa setting. Courses are taught by experts in the field and are kept small for an optimum learning environment.
To learn more about laser training or Botox injection training, please call 800.982.681