Learn How to Inject Botox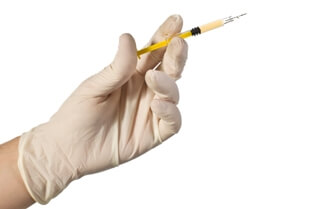 You will need to have a medical license if you plan to learn how to inject Botox. Doctors, physicians, nurses, physician assistants and even dentists are capable of gaining Botox training.
Upon learning how to inject Botox, it's important to hold a strong focus on safety. Botox can be used for cosmetic or medical purposes, but the injection techniques when administering treatment are very crucial.
The approved Botox injection sites are the corrugator and procerus muscles. When Botox is injected cosmetically, it is capable of smoothing out fine lines and wrinkles.
In order how to properly learn how to inject Botox, you must attend a Botox training course. National Laser Institute offers hands-on Botox training courses that can be complete in as little as a weekend.
Botox Injection Training at National Laser Institute
NLI's weekend Botox and dermal filler course teaches medical professionals how to safely and professionally inject Botox treatments. You will learn how to provide Botox, Dysport, and dermal fillers (Juvederm, Restylane, Perlane, etc).
This course is led by leading medical esthetic professionals who have been in this industry for many years. In the classroom portion, you learn the history of these treatments, proper injection areas, safety protocols, client selection, and more.
Our hands-on portion of the course lets you practice your newly learned techniques in our retail medical spa. Our instructors provide demonstrations and help you perfect your techniques by treating real clients from start to finish, including consultation, injections, and more.
Medical professionals who attend National Laser Institute's Botox training course can also benefit from access to our online medical aesthetics library, which holds thousands of pages of resources like marketing materials, clinical studies, and videos. You can also earn CME or CE credit upon course completion.
To learn more about our Botox training courses, simply fill out the form on your right or call us at 800.982.6817.
Learn More