On Demand Medical Director Course
1 Day On Demand Medical Director Course Overview
Become a Medical Director in just 1 day 100% online, on demand!  Our 1 Day Medical Director Course is for medical professionals who want to offer cosmetic laser services and perform cosmetic laser treatments.
Learn about responsibilities for Medical Directors including:
Safety
How To Set Up a Practice
Cosmetic Laser and Injections & Technologies
Learn how to be the supervising party overseeing a medspa or medical aesthetics practice at a physician's office or any type of location. This course includes safety guidelines, regulations, procedure knowledge, and A-Z "How To" instructions.
This one-day course for health professionals includes the training needed to become a Medical Director In any state and also satisfies the legal requirements for nurses in Arizona to perform cosmetic lasers.
This course has become very popular amongst medical professionals as it allows the student to view, pause and resume the course 24 hours a day from the comforts of your own home.
Sample Course Schedule
CME/CE Medical Director/Health Professional
Medical Director Overview

Intro to all aesthetic procedures & Safety/common adverse effects.
OSHA/Clean Field Overview: Blood borne pathogens and health department safety and compliance.
Skin conditions/Safety precautions.
Medical Director Overview: Logistics and compliance for all boards, protocols and setup, contracts and insurance.
Business Development: Setting up an aesthetics practice, choosing the right procedures for your practice, & tips and tricks to grow your practice.

Intro to Cosmetic Laser & Anti-Aging Technologies

Laser consultations & Contraindications, Laser Light and Tissue Interaction, Benign pigmented and vascular lesions.
Importance of skin typing.
Reviewing consent forms and post care for each treatment.
Tour of the medical spa & live demonstrations.

CME Laser Didactic – A Deeper Understanding

Hair and Skin Anatomy/Fitzpatrick Scale, & Laser BioPhysics
Intense Pulsed Light & Laser Safety/Classification
Why Should I Take a Medical Director Course?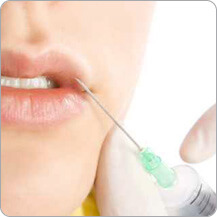 The medical aesthetics industry is currently a 16 billion dollar industry that is expected to continue to grow exponentially. Botox, dermal fillers, and cosmetic laser top the charts as leading nonsurgical cosmetic treatments. Millions of these treatments are performed in the United States every year. Becoming an Authorized Medical Director allows medical professionals to oversee medical spas and keep practices and clients safe while capitalizing on this booming industry.
Medical Director Course Objectives
Below are just some of the objectives you will learn throughout this course:
Laser science and laser facility management
Laser bio-physics, tissue interaction, hair removal treatments, and disorders of the skin.
Understanding hair (basic anatomy, growth cycles), ABC's of laser, Intense Pulsed Light (IPL) modalities, laser and IPL safety.
Who Can Perform Treatments?
Medical Director Training: Intensive training for Doctors, Physicians, and other qualified health professionals on the delivery of cosmetic injectables, IPL (Intense Pulsed Light), radiofrequency, and laser treatments for cosmetic, anti-aging skincare results.
Medical Professional Testimonials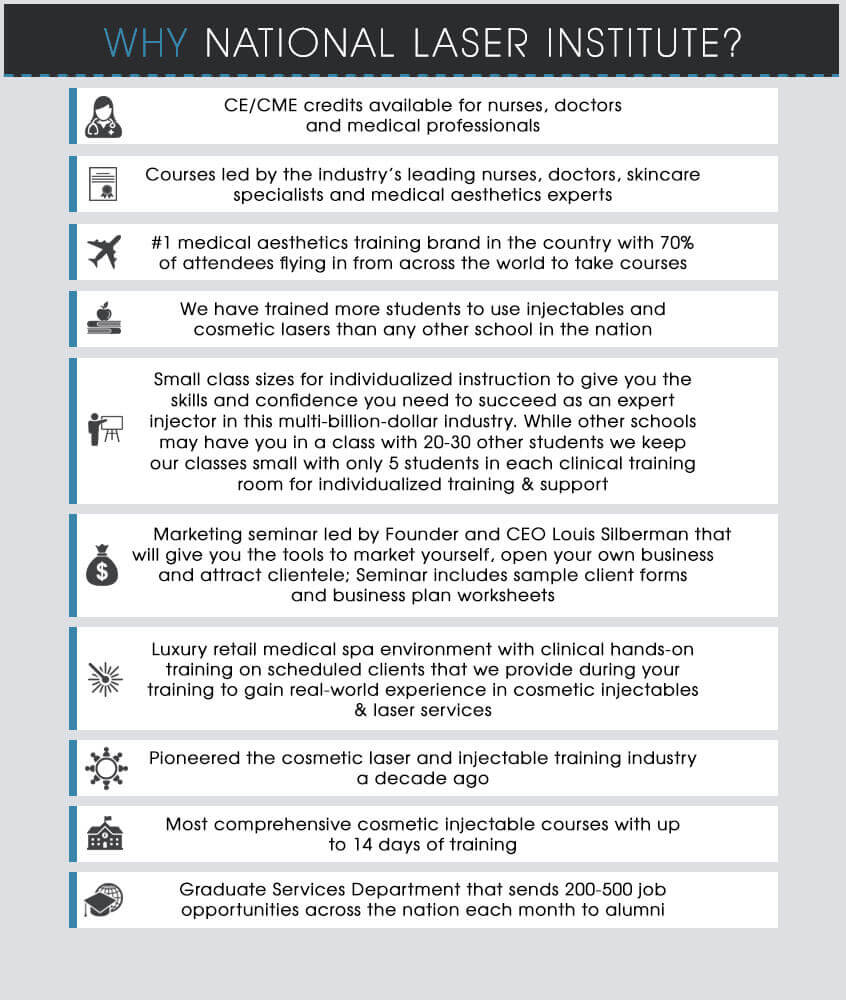 For more details on our On Demand Medical Director Course, please give us a call at 1-800-982-6817 or fill out our form on the right.