Did You Know Cosmetic Lasers Can Double Your Income?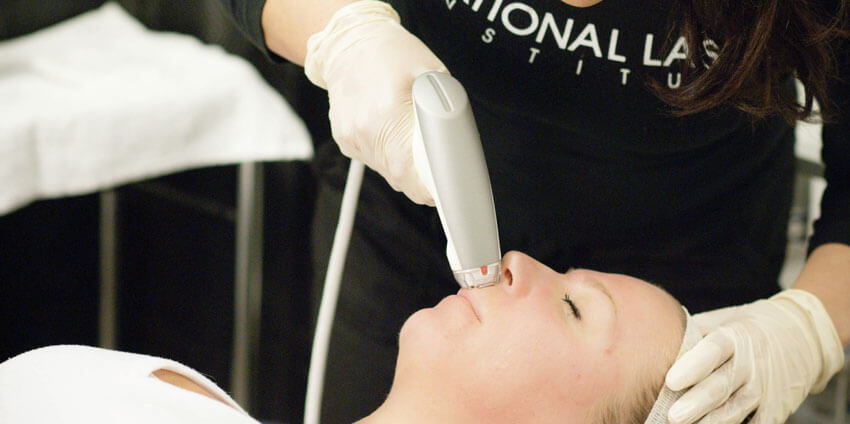 Remember the "old" days when beauty options were really limited and results were both minimal and exceptionally time-consuming?
Think back to not so very long ago, when the only methods for removing unwanted hair included regular shaving; stinky, chemical depilatories; and painful waxing—or worse, painful and expensive electrolysis.
When it came to anti-aging treatments, options were facial patches, which had to be worn nightly; or, rejuvenating facials that may have felt great, but took at least an hour and results were hardly life-changing.
Baby, we've come a long way! Technolo­gically speaking, today's esthetics services are light years ahead of those offered in recent past and even better—results are more immediate and dramatically improved.
Here's another fact: Today's client doesn't want to settle for anything less than immediate and dramatic; and in a highly competitive esthetics marketplace, they don't have to anymore.
Adding Cosmetic Lasers
Adding cosmetic lasers to your esthetics services toolbox is, without a doubt, one of the smartest ways to stay ahead of the curve and grow your esthetics business.
While there will always be a demand and appreciation for more beauty treatments such as facials, microder­mabrasion, eyelash extension, chemical peels and nail services, when comparing the earning potential of these types of services with laser- and IPL-based services, the results are astounding.
Pricing
For example, a 60-minute anti-aging facial in a city such as Dallas, Texas typically starts at about $80–100; whereas a photofacial treatment also known as intense pulsed light (IPL)—takes just 15–20 minutes and commands a retail price of around $300.
You could easily double or triple your income, or even more, in the same amount of time it takes to provide one regular facial. Further, while a regular facial can leave skin looking and feeling fresher, dewier and more hydrated, it won't address deeper skin care concerns such as fine lines, wrinkles, hyperpig­mentation, rosacea and broken capillaries. Photofacial will improve all of those things, and in a very short amount of time.
The Power of Laser Certification
There are numerous other services that a certified laser technician can provide to meet their clients' demands—services that cannot be offered by an esthetician who does not hold a laser certific­ation.
Those include cosmetic lasers and technology for skin-tightening, scar-reduction, stretch mark-reduction, nonsurgical body contouring, wrinkle-reduction and tattoo-removal.
Clients are thrilled with the results they're getting and as a result tend to seek out other, similar types of treatments to improve their appearances. By offering a variety of different laser- and light-based services, you'll easily build long-term relationships with loyal, happy clients.
Combining esthetic skin care and cosmetic lasers is the perfect marriage because it allows you to become a one-stop shop. Not only will you retain many more clients, but also your average service ticket will dramatically soar!
Similarly, consider you were a real estate agent and sold both residential and commercial properties. You would automatically earn higher commissions on commercial properties because they have higher built-in price points.
This is an example of working smarter versus working harder! There are numerous creative ways to bring cosmetic lasers into your business, in a way that you can afford them. That's why there are more than 2,000 medical spas currently operating in the United States and in 2014 alone, an incredible $10 billion was spent on medical esthetics!
Interview With Esthetician and Laser Expert
Check out the video above!
Work less, earn more? This is just one of the reasons so many people, including those already in the beauty and esthetics business, are turning to cosmetic laser training. And when they realize they can be fully trained and certified in just one week's time, with financing available, a cosmetic laser education becomes all that more beautiful!
For more information about cosmetic laser training or scholarship opportun­ities, contact National Laser Institute at 800-972-8164 or by visiting www.​national­laserinstitute.​com.