What Are the Fitzpatrick Skin Types? Learn Them During Laser Training!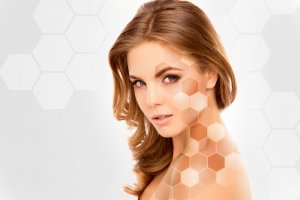 If you're thinking about a career as a cosmetic laser technician, one of the first things you'll learn in laser school is The Fitzpatrick Scale.
Understanding the various skin types and conditions that can affect skin color is essential for providing safe and effective laser hair removal treatments once you become a cosmetic laser technician.
About The Fitzpatrick Scale
Developed in 1975 by T.B. Fitzpatrick, The Fitzpatrick Scale is the current and recognized method among the medical aesthetics community to classify skin colors and its reaction to UV light.
You will learn during cosmetic laser training that the best candidates for laser hair removal have fair skin with dark terminal hairs. Types 1 through 4 are great candidates for laser hair removal. Type 6 has a high risk of burning and hypo/hyper pigmentation issues.
This classification scale is semi-subjective, because it was developed by interviewing people about their past sun reactions. It's possible as a cosmetic laser tech that you will have a client who won't meet all of the characteristics of any one type. It's best to go with the one that best describes your client.
The Fitzpatrick Skin-Typing Scale

Skin Type

Skin Color

Reaction to Sun

1
Very White or Freckled
Always Burns/Never Tans
2
White
Usually Burns/Sometimes Tans
3
White to Olive
Sometimes Burns/Always Tans
4
Brown
Rarely Burns
5
Dark Brown
Very Rarely Burns/Moderately Pigmented
6
Black
Highly Pigmented
Cosmetic Laser Training at National Laser Institute
Do you have a passion for health and beauty? Do you enjoy helping people look and feel their best? If you answered yes to one or both of these questions, then you should consider a career in medical aesthetics!
National Laser Institute offers cosmetic laser training for total career changers and estheticians that can be completed in just 1-2 weeks!
Our Comprehensive Laser Course covers some of the most in-demand laser treatments such as laser hair removal, IPL photofacial, skin rejuvenation, skin tightening and more!
The first half of the course is spent in the classroom where you will learn about laser mechanics, tissue interaction, and pre- and post-patient care from up to 13 different industry experts with 7-20 years of experience in the field.
During the second half of the course, you will have clinical hands-on training in an educational setting. We have a dedicated team that works to schedule clients for you to work on in order to gain real world experience. Our experienced instructors will be by your side to offer personalized instruction in an intimate setting and answer any questions you might have about the industry.
By the end of the course, you will feel comfortable and confident in your skills as a cosmetic laser tech as you will be prepared to work in any medical setting, including medical spas, doctor's offices and fitness centers!
To learn more about our cosmetic laser education, please fill out the form on the right or give us a call at 800-982-6817.