Botox Training Tips for Pre & Post Treatment Care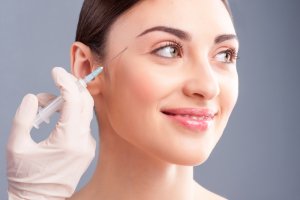 For over a decade, women – and more recently men – have turned to Botox treatments for wrinkle reduction to achieve a more youthful appearance.
But did you know there are certain things you should do before and after your Botox treatment to achieve the best results?
During Botox training at National Laser Institute, nurses, doctors and medical professionals will learn pre- and post-patient care for a variety of cosmetic injectables.
What to Do Before Botox
Timing is everything. It's best to schedule your Botox treatment at least two weeks before a big event like a wedding or family vacation. But did you know many patients are opting to get cosmetic injectable treatments during their lunch break because of the little to no downtime? Botox injections can be completed in just 10 – 15 minutes!
Ask questions. We know you have questions! Many first-time Botox patients are generally curious about the cost, how many units of Botox they will need and what areas of the face they can get Botox injections.
Avoid blood thinning medication. A week before your appointment, you should stop taking medications such as aspirin, ibuprofen (generic, Advil, Aleve or Motrin), Vitamin E and fish oil or omega-3s to prevent bruising.
What to Do After Botox
Wait 24 hours before getting other facial treatments. You should wait at least a day before getting back into your normal skincare routine. This allows your body time to adjust to the injections.
Keep your head up. Sit up for a few hours after your Botox treatment as directed by your injector.
Go back for touch-ups if needed. Approximately 4 to 7 days after your Botox treatment, you'll start to see results. After 2 weeks, you can schedule a follow-up appointment with your injector, nurse or doctor if more Botox injections are needed.
Botox Training at National Laser Institute
Doctors, nurses and other medical professionals can take our Botox and cosmetic injectables courses. In just 2 weeks, students will learn a variety of medical aesthetic treatments, including Botox, dermal fillers, Kybella, PRP and more!
Each course is divided into two portions – didactic and hands-on training. During classroom education, students will learn injection techniques, patient selection and more! The second half of the course is spent doing clinical hands-on training in our luxury retail medical spa environment with scheduled clients.
After Botox training at National Laser Institute, students will have the confidence and skills to perform these cosmetic injectables treatments in any medical setting!
If you are looking to learn the fast track route, you can take a Botox / Dermal Fillers weekend course! Our courses are highly customized to fit your individual needs.
If you would like to learn more about National Laser Institute's CME courses or Botox training for doctors, nurses and medical professionals, fill out the form on the right of your screen or call 800-982-6817.