Job Opportunities as a Cosmetic Laser Tech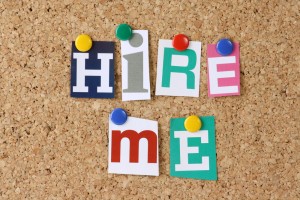 Picture this: It's Monday morning, and your alarm clock goes off. You jump out of bed eager to start the workday. For 8 hours, you provide medical aesthetic treatments to patients, helping them look and feel their best. At the end of the day, you feel happy, because you had a positive impact on others.
Doesn't that sound like an awesome career opportunity?
The good news is there are many job opportunities for cosmetic laser technicians. According to the U.S. Bureau of Labor Statistics, job growth is expected to increase by 12% for skin care specialists by the year 2024!
The medical aesthetics field is a booming industry with no signs of slowing down. Last year, Americans spent over $16 billion dollars on cosmetic treatments, with over 1.1 million laser hair removal treatments performed.
What is a Cosmetic Laser Tech?
A cosmetic laser technician is a skin care specialists who performs laser treatments such as laser hair removal, tattoo removal, wrinkle reduction and more! They typically work at a medical spa under the supervision of a medical director. Cosmetic laser technicians can also be found at physician's offices, dermatologists' offices and other medical settings.
To become a laser tech, certification is required by most states; however, the regulations vary in each state. Many esthetics schools offer continuing education (CE/CME credits) for physicians, nurses and medical professionals who want to become certified cosmetic laser technicians.
According to the U.S. Bureau of Labor Statistics, the median annual salary for skin care specialists (including laser techs) is $30,270 per year. In some cases, cosmetic laser technicians can also earn commission on top of their salary. Many physicians and nurses choose to become a certified laser technician to earn supplemental income and increase their earning potential.
Job Opportunities for Cosmetic Laser Techs
One of the most common questions we are asked by perspective students is, "What job opportunities exist as a cosmetic laser tech?" Here are some of the possibilities:
Physicians' offices. A decade ago, cosmetic treatments were primarily performed by plastic surgeons and dermatologists with several years of training. Now, primary care physicians, obstetricians and OB/GYNs are adding different aesthetic services to their practices, because they are cash-based, and there are no insurance hassles.
Medical spas. Cosmetic lasers compliment non-laser treatments like Botox, dermal fillers and oxygen facials. With recent advances in technology, medical spas are expanding their offerings to include aesthetically- and medically-based services.
Day spas and beauty salons. While day spas typically focus on relaxation and rejuvenation, they have recognized the need to add these services to deliver more dramatic results. Some businesses have brought in a physician or nurse to provide cosmetic procedures to their clients who might already get laser hair removal and Botox elsewhere.
Niche boutiques. Small businesses focusing on only one type of treatment can decrease overhead costs while providing excellent service. Niche boutiques have become popular for treatments like laser hair and tattoo removal. While these cosmetic treatments typically require multiple sessions to be effective, this can turn new clients into repeat customers.
Fitness centers. Recently, some national fitness chains have begun to offer cosmetic laser treatments as part of their in-house spa amenities. Fitness centers are capitalizing on their current member base and expanding to non-members to provide a one-stop-shop.
Cosmetic Laser Training at National Laser Institute
At National Laser Institute, we offer cosmetic laser courses that can be completed in just one to two weeks!
Students who complete cosmetic laser training will learn a wide range of laser treatments, including laser hair removal, skin rejuvenation, wrinkle reduction and tattoo removal.
The first half of the course is spent in the classroom (didactic) learning from experienced and professional instructors. During the second portion of the course, students receive hands-on clinical training, working on scheduled patients in a medical spa setting.
At the end of our medical aesthetics courses, students feel comfortable and confident to work with cosmetic lasers in settings that include medical spas, plastic surgeon's office and other medical practices.
To learn more information about cosmetic laser training, fill out the form on the right or give us a call at 800-982-6817.