Looking for Spa Marketing Strategies that Work?
It's Time for Business Boot Camp!
You spend all your free time thinking of ideas to market your spa business. In your head, you've already designed your business cards and service menus. You dream of cash registers ringing constantly and the genuine smiles of happy customers. Heck, you've even picked out colors for staff uniforms! These are just some of the important choices you'll make, whether you're opening a spa or medical spa or just looking for med spa marketing ideas. You KNOW you want to be a part of a successful spa business, but how do you pull your ideas together in an efficient and cost-conscious way so that they SOAR rather than sink?
To be sure, spa marketing and business development is tough. Really tough. Whether you're working for someone else or starting a spa business, there's an incredible amount of competition out there, and so many details to consider: advertising (television or radio? Print or online?), public relations, networking, client communication, consults, inventory—the list goes on and on! How much time and money should you spend in each area? Are there places where you can cut back? As much as these things matter, they're only part of a much bigger picture. You can't just hope to drive more brand awareness, or wish you could get more website leads and foot traffic. After all, the most effective spa marketing strategies don't start with just a great marketing idea; you need a savvy spa business plan or marketing plan.
Many people starting out in the spa business think, I'll just figure things out on my own. But learning curves cost money, and even if you have some experience in marketing (or even in spa marketing) and business development, there will inevitably be surprises along the way. Surprises also cost money. Wouldn't you rather put your money toward the business you're trying to develop rather than toward covering costs you hadn't anticipated?
Finding a marketing and business development expert to guide you—someone who's already been there/done that—makes a lot of sense for both the ambitious employee determined to excel in the spa business and the spa business owner putting everything on the line to open and operate a successful spa or med spa business. An expert can serve as part mentor, part cheerleader; not only can they keep you on track and motivated, but also save you a lot of money and frustration in the long run. A seminar conducted by experts in the industry can give you, in just a few days, what would take months or even years to learn on your own.
Be sure to look for a business seminar that can be tailored to suit your individual needs: if you're a solo operator seeking a "get motivated" seminar, or a marketing boot camp designed to give you innovating marketing tips, there's no sense sitting in on a business seminar that talks a great deal about inventory. The same applies to spa business owners and aspiring spa business owners: You'll want a business seminar that covers everything, from marketing, to inventory, to staffing, to creating or improving a salon or spa business plan, to "how to open a spa successfully" and more. A marketing and business development seminar is an extremely valuable investment in your future, so do your homework before you sign up.
For information on National Laser Institute's 2-Day Marketing and Business Development boot camp seminars and other motivational seminars, or more information about Louis Silberman (NLI Owner/CEO and seminar expert), call us today at 800-982-6817 or email us at info@nationallaserinstitute.com.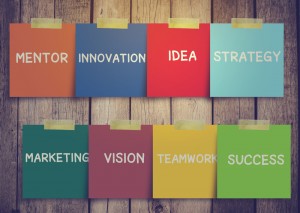 Here's just a sample of the knowledge you'll take home with you in our 1-Day "Silver" Marketing Boot Camp:
Creating an Effective and Affordable Spa Marketing Plan
Defining Your Point of Difference
Successful Marketing Strategies for FREE
Gaining New Clients Without Spending a Cent
Developing Your Social Media Outlets
Spa Marketing Strategies and Med Spa Marketing Strategies
Innovative Spa Marketing Ideas (Thinking Outside the Box)
And so much more!
And here's a small sample of the topics we'll cover in our 2-Day "Gold" Marketing & Business Development Boot Camp:
ALL of the Topics Covered in our 1-Day "Silver" Marketing Boot Camp, PLUS
Finding a Spa or Medical Spa Location
Opening a Spa or Medical Spa
Developing a Spa Business Plan
Medical Business Ideas
Building Your Dream Team & Staffing Challenges
Renting or Leasing Equipment
Spa and Med Spa State Regulations
Target Demographics
And so much more!
For information on our Marketing & Business Development Boot Camps, pricing and availability call 800-982-6817 today.
To hear student testimonials, click here.