Increase in the Medical Aesthetics Industry and 2011 Cosmetic Plastic Surgery Treatments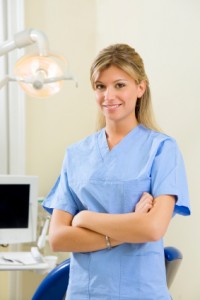 One of the reasons why the medical aesthetics industry has been a withstanding force to be reckoned with is because they have brilliant statistics, even in a slumping economy. With gas prices and other essential necessities skyrocketing, the heath and beauty industry has been constantly increasing every year.
The American Society of Plastic Surgeons (ASPS) released their yearly statement, which highlights the progress of both non-surgical treatments (such as BOTOX®, dermal fillers, and laser hair removal) and surgical treatments (like facelifts, nose reshaping, and breast augmentation).
The results, like previous years, show an increase from the last. Both surgical and non-surgical cosmetic treatments increased 5% from 2010, totaling 13.8 million treatments that were performed last year. There were also 5.5 million reconstructive procedures, like scar revision and hand surgery, performed last year, which increased by 5% as well. Non surgical procedures increased by 5%, totaling a whopping 12.2 million treatments in 2010.
Cosmetic surgical procedures, like breast augmentation and nose reshaping, totaled 1.6 million last year, increasing by 2% from 2010.
Why wait to join an industry that continuously begins to increase yearly treatments? Statistics don't lie, and neither do we. We firmly believe that the cosmetic laser and injectable industry will continue to grow and expand, which is why we're committed to giving students the best possible training.
National Laser Institute also continues to rack up a number of positive reviews from graduates. One student, Carmela M., even stated, "I highly recommend National Laser Institute to those looking for a career that is not only financially satisfying but will also enhance their life by raising self worth. Best decision of my life."
Jump into an industry that's going to continue to grow over time! In as little as two weeks, you could be working in a field that you're passionate about. To learn more about National Laser Institute please call 480-290-7399.