Average Medical Esthetician Salary in Arizona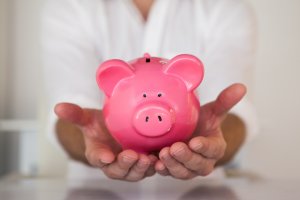 Are you considering a career change? Or maybe you are just looking for ways to maximize your income potential? You may want to look into the field of medical esthetics. What do medical estheticians do? What is the average medical esthetician salary in Arizona? And how can you become one? Read on to find out more.
What Medical Estheticians Do
The current worldwide pandemic has put much of the American workforce under unprecedented distress. The medical esthetics industry, however, is booming. According to the Bureau of Labor Statistics, medical estheticians can expect a job growth rate of 11% until 2028. In comparison, the national average for all jobs is 5%.
Medical estheticians are highly qualified skincare specialists. Many medical esthetic procedures focus on facial skin. However, some also address issues with body skin.
As a result, there are frequent comparisons drawn between medical estheticians and dermatologists. Some people also consider medical estheticians to be similar to cosmetologists. In reality, medical estheticians fall somewhere in between the two occupations. 
Every medical esthetic practice will offer its own unique array of services. However, all medical estheticians work directly with their clients to help enhance the overall appearance of the skin. It is also common for some medical estheticians to choose one or two concentrations.
Who Medical Estheticians Are
Medical estheticians work in a variety of different environments. Most work in salons and spas, but some also work in more clinical settings. You may even see medical estheticians in physicians' offices or hospitals.
The medical esthetics field welcomes people of all professional backgrounds. However, only medical professionals can become certified to administer cosmetic injectables. Examples include Botox and Kybella. Medical professionals can only maximize their income potential by adding medical esthetics to the services they offer.
This multi-million dollar industry is open for anyone to join. There are even some medical esthetician jobs that do not require a college degree. In most states, the only prerequisites are that you be over the age of 18 and have a high school diploma.
As baby boomers and millennials continue to age, non-invasive cosmetic procedures become more and more normalized. The industry is not showing signs of slowing any time soon. Recent graduates, stay-at-home moms, real estate agents, and more may want to consider joining this exciting industry.
Average Medical Esthetician Salary in Arizona
According to Salary.com, the average medical esthetician salary in Arizona is $47,037. The Bureau of Labor Statistics also shows that there is a direct correlation between salary and workplace. In order, the top-paying industries for medical estheticians are…
General Medical and Surgical Hospitals

Offices of Physicians

Offices of Other Health Practitioners

Outpatient Care Centers

Merchant Wholesalers
As a state, Arizona has the second-highest concentration of jobs for skincare specialists. Moreover, the Phoenix-Mesa-Scottsdale metropolitan area has some of the highest employment levels and concentration of jobs for skincare specialists — making the average medical esthetician salary in Arizona much higher than the national average.
In other words, the demand for medical estheticians in Arizona is high without being too competitive. Good news for job security! 
Compensation Structures for Medical Estheticians
So, we have established the average medical esthetician salary in Arizona. But aside from hourly and salary rates, employers may subject medical estheticians to a variety of different compensation structures. These include…
Straight Commission

Suite Rental Spa

Team Member Compensation
Straight commission has been becoming a more and more standardized pay structure in the medical esthetics industry. Under straight commission, employers pay medical estheticians a percentage of gross sales for their work. Usually, this is 50%.
In contrast, medical estheticians may also work at suite rental spas as "booth renters." These estheticians are usually more established and experienced. They work as independent contractors and pay a flat rental fee to use the facility. Advantages are that they can set their own fees and working hours. Disadvantages are that they need to buy their own supplies and pay for their own business insurance.
Finally, "team members" are employees compensated with a base and/or commission salary package. Under this type of compensation structure, the employer tracks the esthetician's performance through their pre-booking percentage, premium service percentage, and retail sales percentage.
Becoming a Medical Esthetician in Arizona
The Arizona State Board of Cosmetology requires that all esthetician candidates undergo at least 600 hours of training. Additionally, all candidates must pass a written test and a hands-on skills exam to be officially licensed. Afterward, they may work in a variety of settings or even open up their own private practice.
Medical estheticians perform a variety of non-surgical procedures. Some may be able to administer cosmetic injectables. However, they must come from a medical background to do so. Others may become cosmetic laser technicians with just a high school diploma.
Medical Esthetician School in Arizona
As you can see, there are many different reasons to pursue medical esthetics. The average medical esthetician salary in Arizona is much higher than the national average, and the job market is booming. But where do you start?
The National Laser Institute has been an industry leader for nearly two decades. We are dedicated to helping our students advance to the next stage of their careers. Whether you are a medical professional looking to expand your business, a recent graduate entirely new to the workforce, or anything in between, we are here to help.
During our Hybrid* Online Comprehensive Laser Course, you will receive online classroom laser training with a variety of instructors and live demonstrations with several hours on each modality. Modalities include Laser Hair Removal, Photofacial, Laser Skin Rejuvenation, Radiofrequency Skin Rejuvenation, Coolsculpting, Cellulite Reduction, Tattoo Removal, Radiofrequency Skin Tightening, and Microneedling.
During our CME Hybrid* Online Cosmetic Injections Course, you will receive online classroom and demonstrations on Botox, dermal fillers, off label Botox and fillers, PRP, sclerotherapy, Kybella, and PDO threads.
Then choose one of our nationwide locations to attend your clinicals for hands-on learning!
We also train hundreds of students per month at our Arizona campus. We offer a wide variety of courses. Financing options are also available for students in need. If you are interested in working directly with clients to make their visions a reality, medical esthetics may be the right choice for you. Call us today at 480-290-7399 for more information.
We will be happy to answer any questions you may have about taking the first steps towards your new career in this booming industry. Join our successful alumni working as laser hair reduction technicians, laser tattoo reduction specialists, medspa owners, cosmetic injectors, aesthetic nurses, cosmetic physicians, and more.