Body Contouring Certificate of Training Online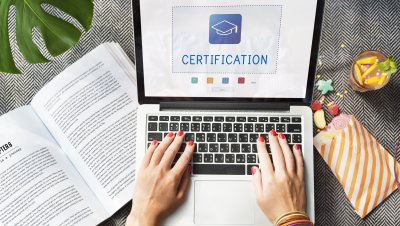 Earning your Body Contouring certificate of training will have you in the know for fat reduction. It is also part of a $16+ billion industry, that's growing every day. Getting your training online has never been easier. Anyone who qualifies can start their education in just a few clicks.
Arizona and Texas residents have led the race for body contouring searches. "Non-surgical body contouring" queries have increased by 100% in the past 12 months alone. Southerners are seeking cosmetic treatments at a rapid pace, and schools like NLI have adjusted their programs to meet the need. Currently, NLI offers a style laser course, that includes both virtual and hands-on instruction. The flexibility of such programs makes it easy for you to work around busy schedules. And further helps keep the wheels spinning through tough times.
What Exactly Is the Body Contouring Certificate of Training Online About?
Body Contouring online. Many in the cosmetic industry will have heard this term used before. But, if you're new to the scene, you may not have heard it at all. Body contouring is one of many treatments used to reduce fat, and, is sometimes referred to as shaping. Likewise, as with shaping,  lasers are used to improve areas of the body. However, sometimes these lasers are only used for simple changes. Either way, they use the same technique. Similar to ancient Romans sculpting statues of their rulers, shaping uses lasers to alter the living.
Our non-surgical fat reduction treatments are based on the following principles:
Cryo-lipo-lysis, or controlled cooling
Laser-lipo-lysis using controlled heating
Radio-frequency lipo-lysis using controlled heating and ultra-sound technology
Injection-lipo-lysis using injectable deoxy-cholic acid
If your clients' goal is fat reduction, the above will help achieve your goal. However, it's important to mention that non-surgical body shaping isn't intended to be a weight loss solution. And, in addition to a shaping appointment, you'll usually pair it with a healthy diet.
How Do I Know If Training Is Right For Me?
We believe contouring training will work perfectly for anyone interested in lasers. Here at NLI, we cover many of the popular procedures including Cool-sculpting and RF. If you have the skill set and necessary certs. it will usually help in the long run.
Check out our body contouring certificate of training online course here.
What's Covered In Class?
Our Online Laser Course will cover body contouring, as well as the following:
Laser Hair Reduction
Laser Tattoo Removal
Photo facial
Coolsculpting
RF Treatment
Skin Rejuvenation
Skin Tightening
Cellulite Reduction
Microneedling
plus more!
Our training program will cover most body-shaping methods. But, as laser tech is always changing, we're always adjusting course material. New techniques and tools are added to our list as soon as they come about!
For more on Body Contouring Certificate of training online, give us a call at 855-637-4530.
How Much Can I Make?
Rates for body contouring vary at the state level. That's because each state has its own list of standards for cosmetic services. And, at least for the time being, that doesn't seem like it's going to change.
In general, treatments are broken down by body part, and billed out as such. Today, we'll use a typical full-body lift as an example.
Full-Body Lift
Arm: $1300 (for both)
Inner Thighs: $1500 (for both)
Outer Thighs: $3000 (for two)
Stomach: $1500
Avg cost per session, assuming you do both body parts. : $3000
Assuming you complete 2 operations a day…
Daily profit: $6000
Weekly (5 days) profit: $30000
Yearly profit: $360,000
Potential profits for Body Contouring are definitely impressive. Again, keep in mind these are only averages, and you should expect costs to vary per occasion/location.
During our Online Comprehensive Laser Course you will receive online classroom laser training with a variety of instructors and live demonstrations with several hours on each modality. Then choose one of our nationwide locations to attend your clinicals for hands-on learning!
Modalities include Laser Hair Removal, Photofacial, Laser Skin Rejuvenation, Radiofrequency Skin Rejuvenation, Coolsculpting, Cellulite Reduction, Tattoo Removal, Radiofrequency Skin Tightening, and Microneedling.