Body Contouring Hybrid* Online Courses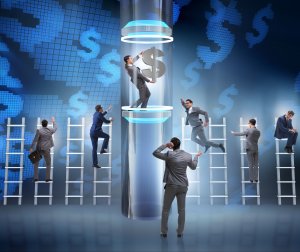 There are so many wonderful quotes for upper education that urge students to strive for excellence despite the hard work required. Some of our favorites include Beverly Sills, "Your education is a dress rehearsal for a life that is yours to lead," and "There are no short cuts to any place worth going." We also like, "There's no elevator to success, you have to take the stairs," made famous by Zig Ziglar. Despite our love for the well-known quotes, we beg to disagree. When it comes to body contouring Hybrid* Online courses, National Laser Institute has actually custom-designed an elevator leading straight to success.
Say what?
Yep. The truth of the statement is in the ease of enrollment. You'll also notice it in the help you will receive from our institution once you are a student. At National Laser Institute, we make the process of learning as engaging and simple as possible. It's that easy.
Sure, you will learn some challenging concepts during our Hybrid* Online Comprehensive Laser Course (i.e. body contouring Hybrid* Online courses) but you'll do so under the guidance of the best professionals in the field of medical aesthetics. You'll learn the information, tricks, and trades from our seasoned professionals through demonstration and live interaction. Even better? The entire course takes two weeks or less from start to finish.
So, go ahead. Educate yourself and begin your dress rehearsal for your future. It's your time to shine. Step on National Laser Institute's makeshift elevator to success and ride your way up to a career as a cosmetic laser technician!
What will I learn in body contouring Hybrid* Online courses?
In your two-week (or less) course, you will collect a ton of information. You will learn safe laser practices, indications and contraindications for laser treatment, the intricacies of different skin types and the most up-to-date techniques. Additionally, you will learn laser hair and tattoo removal, Coolsculpting body contouring, Photofacial, cellulite reduction, Microneedling, skin rejuvenation and tightening, cellulite reduction, and so much more.
You will walk away from the course able to treat and evaluate skin types and understanding the physiology and interactions of the skin and lasers. Similarly, you will understand cosmetic laser settings and functionalities.
You'll even learn really fun parts like how to perform a consultation with clients!
hybrid* coursework:
At National Laser Institute we've made adjustments in response to the imbalance caused by recent global issues. The fine tunings at our institute most certainly work in our students' favor! In fact, our coursework is available fully online! With your phone or laptop, you can attend our live courses and receive the same quality training and education we've offered for years.
Yep. You read us right. You don't even have to wear real clothes to class! So, throw on your Scooby Doo pajama pants, pour some coffee into your favorite mug and logon with us! Following your coursework, you'll complete hands on training at one of our luxe nationwide locations!
It really is that simple to get your cosmetic laser certification and be on your way to performing body contouring!
More about body contouring Hybrid* Online courses:
If you're interested in body contouring Hybrid* Online courses, you likely know a bit about the body contouring process, indications, and results. But if you're a rookie in the field of body contouring, that's okay too. We have all of the information you need and are happy to break it down for you!
Body contouring, or shaping, is used to eliminate fat. Trained and certified laser technicians use non-surgical methods to trim that fat, so to speak. Via cryolipolysis (controlled cooling), laserliplysis (controlled heating), radiofrequency lipolysis (controlled heating paired with ultrasound), technicians deliver the body-altering therapies. Fat elimination and reduction is the happy result.
At National Laser Institute, our body contouring Hybrid* Online courses are among the best in the nation. You will learn all you need and more to be able to deliver the latest and best treatments to clients vying to lose unwanted fat!
The money in the business!
Whether you meant to or not, you've chosen the right business by seeking information on body contouring Hybrid* Online courses. The field of medical aesthetics is booming and is projected to continue its upward swinging trajectory. Even as the popularity of surgical interventions declines, business for nonsurgical options and treatments soar.
Body sculpting is reveling in the rise as is the rest of noninvasive and minimally invasive medical aesthetic treatments.
In fact, according to a recent study by the American Society for Dermatologic Surgery, there are more than 10 nonsurgical body sculpting treatments being performed for every one liposuction procedure.
A current article from MedEsthetics explains that by 2022, the body contouring market alone will be $1.1 billion. Undeniably, that is a lot of money and a lot of opportunity!
The customers for body contouring know what they want and will pay to get the services they seek. Both women and men are interested in the innovative method of shedding stubborn fat and are leaping at a chance to try it!
Where there's business, there's work:
Undoubtedly, money is being spent on body contouring services. People looking for easier methods than restricted diet and exercise have found the alternative (body contouring) and are happy with the results.
We all know that demand drives the market. If clients seek body contouring, body contouring is what they'll get. The only decision left to make is whether or not you want to join the revolution of noninvasive procedures and profit from the spoils of the mushrooming market.
If you choose to join:
Once you've made the great decision to enroll in our body contouring Hybrid* Online courses the sky is the limit for benefits.
There are hundreds of jobs for laser technicians specializing in body contouring available online. In addition to the great pay that many of them offer, they may also offer benefits such as paid time off, holiday pay, insurance including dental, vision and health and many other perks. Several of the positions currently posted even boast about fantastic 401k plans!
Just think, with a mere two weeks of training you could apply for any of the available position! With your cosmetic laser technician from National Laser Institute you will certainly be an attractive applicant. In less than a month you can be earning money with your new certificate!
Graduate Services Department at National Laser Institute:
Though we can't wait to see you well on your way to your future with your certificate of completion from NLI, don't expect to be done with us! We like to make sure that you're fully confident in your new career before pushing you out of our laser-padded nest!
In fact, our Graduate Services Department is the most maternal of all momma birds. The specialized department focuses on our graduates to aid them in the medical aesthetic job market. It is a helpful tool that ensures former students remain informed about job openings in the field. Thus, Graduate Services sends out as many as 500 job leads each month.
The department also helps with resume writing and clean up. They will gladly help you prepare for interviews and serve as a general resource for grads!
Your success is our success and we want to help you achieve at your fullest potential!
Contact us today! 
We're ready and waiting to hear from you but only you can make the call to 480-290-7399. You may also live chat with one of our knowledgeable advisors!
During our Hybrid* Online Comprehensive Laser Course you will receive online classroom laser training with a variety of instructors and live demonstrations with several hours on each modality. Then choose one of our nationwide locations to attend your clinicals for hands-on learning!
Modalities include Laser Hair Removal, Photofacial, Laser Skin Rejuvenation, Radiofrequency Skin Rejuvenation, Coolsculpting, Cellulite Reduction, Tattoo Removal, Radiofrequency Skin Tightening, and Microneedling.