Body Contouring Online E-courses Scottsdale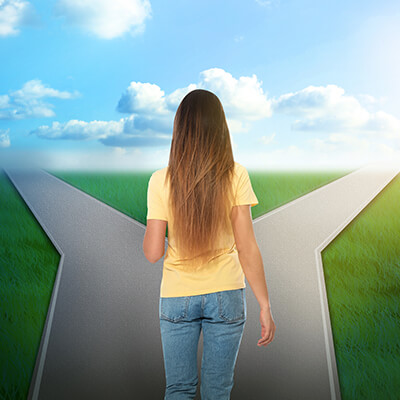 Well, it looks like you're at a fork in the road. And frankly, friend, it's time to decide. Are you going to continue clocking in at job you hate, working for a manager who can't remember your name, doing menial tasks for the rest of forever, or are you ready for a change? Well, we definitely think you're ready for a change. We also think that's why you're interested in body contouring online e-courses Scottsdale.
Now don't get us wrong, your manager (Brad? Kevin? Ooh, maybe even she's even a Karen?) is probably a great person. They're likely lovely outside of the workplace and even someone you'd normally grab a drink with (maybe not) if they weren't lording over you. But as of now, you're two push pins away from getting a voodoo doll in their honor.
Don't do it. Just move onward and upward. Positivity is the right direction in this case.
Without a doubt, it's time for a career change. Don't wait another minute. Put on your big girl panties/big boy boxers (your preference, no judgement here) and make the best decision for your future.
You've landed in the right place!
Body contouring online e-courses Scottsdale is a great starting point. In fact, you'll be pleased to know that Scottsdale is actually an ideal spot for just the program you're looking for!
Scottsdale is known for its spas. It's known for its overall aura of health and fitness. People visit and live there to enjoy the renowned luxury spa life, ritzy dining options, and country club vibe. They love the city just of east of Phoenix that's so into the never-dying trend of beauty, vigor and relaxation.
Thereby, the market for services like body contouring is hyperactive in Scottsdale.
As far as Scottsdale is concerned, all things spa are in for now and the foreseeable future. You've come to the right place for body contouring online e-courses Scottsdale.
It's time to educate yourself.
If you want a piece of the expanding medical aesthetics market (which is the market to which body contouring online e-courses Scottsdale will lead you to work in) you have to get the training. In fact, there are no ifs, ands, or buts about it.
The state of Arizona has its own rules and regulations as does every other state when it comes to cosmetic treatments, licensure, and education required. It's always important to check with the laws and requirements in the state where you and work.
Again, the rules are subject to change and should be checked frequently, but the state of Arizona currently requires that those wanting to work as a cosmetic laser technician have 40 hours of classroom work as well as a minimum of 24 hours of hands on work.
Like we said before, it's time to educate yourself. If you want the certificate, you have to do the work.
Doing the work
Trust us, this part isn't nearly as scary as it initially sounds. In fact, at National Laser Institute we've made this step a piece of cake.
In fact, you are so close to body contouring online e-courses Scottsdale that we can practically hear the low hum of the laser!
Coursework
Our Scottsdale-based location (as well as all of our other nationwide destinations) now offers a Online Comprehensive Laser Course that will work perfectly for your lifestyle, schedule, and timetable. From the comfort of your own home, you will learn from the best-trained and most knowledgeable professionals in the field of medical aesthetics. You only need a laptop or a smartphone to log on to begin your training.
Better yet, the course takes two weeks or less. You will walk away from the interactive, live training equipped with a wealth of knowledge. As a cosmetic laser technician, you will understand things like laser safety and use. Additionally, you will be able to perform techniques like laser tattoo and hair removal, Microneedling, Photofacial, skin rejuvenation and tightening, cellulite reduction, and so much more.
Similarly, you'll be trained in Coolsculpting Body Contouring.
In the final phase of your training, you will select one of our nationwide locations (Scottsdale included!) to perform hands-on skills in a luxe Medspa environment.
Eligibility for body contouring online e-courses Scottsdale
You'll be happy to know that requirements to take National Laser Institute's cosmetic laser technician program aren't any more difficult than enrolling. You must be 18 years or older and have either a high school diploma or a GED.
Please note: we prefer a pulse and a drive to succeed as well.
Call us today!
Are you ready to enroll? You can keep scrolling through webpage after webpage about Body contouring online e-courses Scottsdale. Or you can go ahead and make a life-altering decision and enroll.
You've found the best school with a high-ranking laser technician program. You've also been offered the ease of online coursework full of engaging teaching and ways to build your skill set. You are the only thing standing in the way of the beginning of your future career.
Let us help you help yourself. Contact us at 800-982-6817 or live chat with one of our academic advisors.
During our Online Comprehensive Laser Course you will receive online classroom laser training with a variety of instructors and live demonstrations with several hours on each modality. Then choose one of our nationwide locations to attend your clinicals for hands-on learning! 
Modalities include Laser Hair Removal, Photofacial, Laser Skin Rejuvenation, Radiofrequency Skin Rejuvenation, Coolsculpting, Cellulite Reduction, Tattoo Removal, Radiofrequency Skin Tightening, and Microneedling.