Botox Training for Nurses: A Comprehensive Guide
Everything You Need to Know about Botox Training for Nurses: A Comprehensive Guide
What is Botox Training for Nurses and How Can it Help Nurses Become Better Medical Professionals?
Firstly, Botox training for nurses is an important part of a cosmetic injector's education and professional development. As well as that, it can help nurses become better professionals by providing them with the necessary skills and knowledge to safely and effectively administer Botox injections.
In addition, Botox training for nurses helps cosmetic injectors understand the different types of Botox products available. As well as that, Botox training will help cosmetic injectors to understand Botox's indications, contraindications, and potential risks. With this knowledge, nurses can confidently provide their patients with the best possible care.
Understanding the Basics of Botox Treatments
Important to note, Botox injections have become increasingly popular in recent years, and nurses need to understand the basics of this treatment to perform it safely and effectively. To begin, Botox is a safe form of the botulinum toxin that can be used to reduce wrinkles, fine lines, and other signs of aging.
Benefits of Becoming a Certified Nurse Injector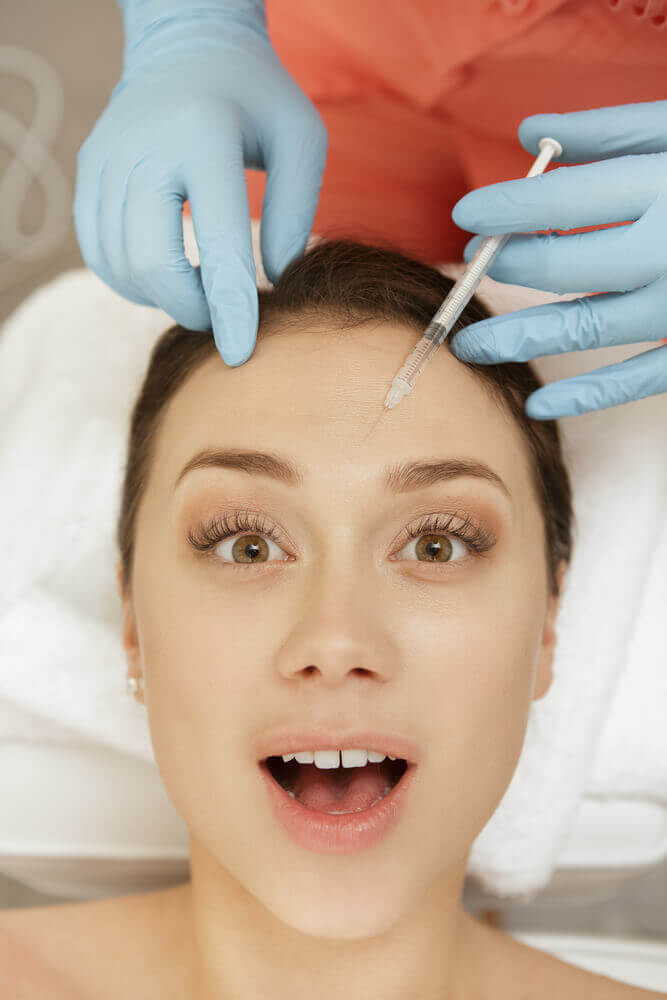 If you are searching for a rewarding career that offers a variety of benefits, becoming a certified nurse injector is the perfect choice. To be certain, not only will you be able to provide patients with safe and effective aesthetic treatments, but you will also enjoy the many advantages of being an aesthetic nurse. There are many reasons to become a certified nurse injector including flexible hours and improved job security.
As a certified nurse injector, you are able to set your own hours. With this in mind, his allows you to pick the days and times that will work for you and your family. As well as that, you can choose to take time off during the summer months when school is out if it works better for your schedule. On top of the flexibility of your work schedule, there are are no limits on shifts either, so you may only work one day a week or more, depending on how much you want to earn.
Tips and Tricks on Becoming a Nurse Injector
Botox training courses for nurses are becoming increasingly popular among medical professioanls looking to expand their skill-set. Moreover, the course is designed to equip nurses and other medical professionals with the knowledge and skills required to administer Botox injections safely and effectively.
Furthermore, the course objectives will include studying anatomy of the face, how the botulinum toxin works, as well as gain hands-on experience in administering injections. In addition, you will learn about the different types of aesthetic treatments available, as well as safety protocols when dealing with clients. Upon the completion of this course, you will be certified as an aesthetic nurse.
Why National Laser Institute
National Laser Institute is the top in medical aesthetics and cosmetic injectable training institutes in the nation. As well as that, National Laser Institute offers two programs to help further you on your journey as a cosmetic injector. You can either attend National Laser Institute's in-person hands-on clinical program or opt for the 100% online experience from the convenience of your own home.
At National Laser Institute, courses are led by experts who have a minimum of seven years and a maximum of 20 years of experience in the industry. As well as that, you will gain the necessary knowledge and abilities to incoporate cosmetic injections into your practice and treat your patients with confidence.
With National Laser Institute's low student-to-instructor ratio, our clinical sessions facilitate an intimate learning environment, complete with comprehensive demonstrations and one-on-one guidance from your instructor. With this in mind, Botox training for nurses will be a rewarding experience as you treat real clients from start to finish. This includes coming up with a treatment plan while understanding what outcome is best for the patient.
CLICK HERE to find out more or CALL 800-982-6817 to get registered today!