Coolsculpting Careers Dallas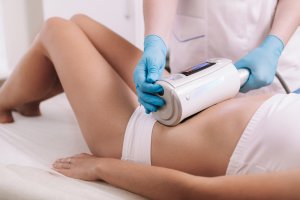 Looking for Coolsculpting Careers Dallas? Or maybe you're a professional interested in opening your own business. Either way, Cool-sculpting can be a great market to get into!
A Cool Trend
If ridding your body of stubborn fat sounds interesting, you're going to love Coolsculpting. While it's impossible to control the number of fat cells you are born with, that doesn't mean you're out of luck. In fact, you can literally target and freeze fat cells with coolsculpting technology.
We know what you're probably thinking, "that sounds too good to be true." But, we're happy to say, that it's true! Essentially, pockets of fat are froze in place, leaving the body to dispose of the dead cells in 1-3 months.
Moreover, if you were concerned about the safety of effectiveness, you need not worry. We are happy to say coolsculpting has been cleared by the FDA. Of course you should always contact your doctor before seeking treatment, but that's one virtual meeting away!
What A Career In Coolsculpting Looks Like
Don't be fooled. If helping people freeze their fat away sounds intriguing, you're spot on! A Coolsculpting Career in Dallas can open the doors to a big time client base. Not only can you remove fat ANYWHERE on the body. But, in addition you can target EXACT locations/pockets of fat. And that's how Coolsculpting earned it's name!
If you're looking for a job in aesthetics, Dallas has a lot to offer. In 2019, 7,573,136 million people called Dallas-Fort Worth home. Furthermore, you have big time industries backing that impressive growth including:
technology
financial services
defense
oil and gas
manufacturing
aviation
aerospace
If you're a resident currently, you're in a great spot to start a new career. Likewise students looking to start an education in lasers may find Dallas worthwhile.
Coolsculpting Jobs & Technician Salaries
In addition to big time industry, Dallas has two more things working in it's favor. First, you have a higher than average annual salary (50,620 US Vs. $51,250 Dallas-Fort Worth). Secondly, you have a track record of lower unemployment rates (4.40% 2020 vs. 6.11% long term)
Coolsculpting careers in Dallas comes with good salaries as well. For example, licensed aestheticians can make upwards of 48k a year according to Indeed Salary. But, keep in mind that these numbers are largely dependent on experience and training. All the more reason for you to seek quality training!
Still have questions on Coolsculpting careers in Dallas? Give us a call: 480-290-7399
The Bottom Line
In short, people from all walks of life are finding a place in lasers. Those who complete training are able to do everything from laser hair removal to Coolsculpting. And, that's why finding the right school is so important!
During our Hybrid* Online Comprehensive Laser Course you will receive online classroom laser training with a variety of instructors and live demonstrations with several hours on each modality. Then choose one of our nationwide locations to attend your clinicals for hands-on learning!
Modalities include Laser Hair Removal, Photofacial, Laser Skin Rejuvenation, Radiofrequency Skin Rejuvenation, Coolsculpting, Cellulite Reduction, Tattoo Removal, Radiofrequency Skin Tightening, and Microneedling.