5 Common Beauty Skincare Myths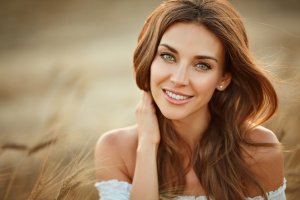 In today's beauty-obsessed culture, everyone is looking for tips and procedures to flatten, tighten and lift their bodies.
Unfortunately, there are several misconceptions in the beauty world, and you may have bought into some of these myths about cosmetic treatments.
Once you attend medical aesthetics school, you can debunk the most common myths about medical skincare treatments.
Beauty Skincare Myths
Modern cosmetic treatments are only performed with a needle or scalpel. Aesthetic medicine is developed with modern technology so that clients can benefit from non-invasive treatments. While some cosmetic procedures involve needles (like Botox and dermal fillers), most use lasers. An example of such treatment is laser hair removal. Non-invasive treatments are ideal for patients looking for an anti-aging skincare solution.
Facial injections will result in the loss of facial movement. The goal of Botox injections is to enhance the way you look, not change it. The treatment relaxes the muscle beneath the lines at the point of injection, so facial expressions remain intact. Each treatment is customizable, so your clients will be able to have as much or as little movement as they want.
Aesthetic treatments are so popular that anyone can perform them. Each state has its own rules and regulations when it comes to medical aesthetics. Botox (botulinum toxin) and facial fillers products, for example, must be administered by an RN. It is possible, however, for someone with no health or beauty background to become a cosmetic laser tech. They must complete a cosmetic laser training course and meet their state's certification criteria.
Beauty treatments are only for people over the age of 30. It is never too early to start thinking about an anti-aging skincare routine. Recently, there has been an influx in the number of millennials requesting Botox treatments as an anti-wrinkle preventative treatment. Even if your clients wait until their 30s or 40s to take advantage of medical aesthetics procedures, they will have several options, including radiofrequency skin tightening and IPL photofacial.
It is expensive. Medical skincare treatments are not as expensive as most people would believe. The price depends on the med spa and which products or technologies the physician or skin care specialist choose to use. For example, the national average revenue for aesthetics treatments like laser hair removal is $306 per treatment. Now, compare this to the 72 days (or 1,728 hours) a woman will spend shaving during her lifetime.
Medical Aesthetics Training at National Lase Institute
Are you ready to take the plunge into the $16 billion medical aesthetics industry? If your career goals include helping others look and feel their best, consider becoming a cosmetic laser tech!
National Laser Institute offers comprehensive laser courses that can be completed in just two weeks. Our courses combine classroom education and clinical hands-on training for the ultimate learning experience.
Each course begins with didactic theory where you will learn things like the fundamentals of laser technology, laser applications, contraindications and patient care. During clinicals, you will be placed in a small, intimate group where you will watch laser demonstrations and perform the treatments you learned on scheduled clients.
By the end of the course, you will feel comfortable and confident in performing laser hair removal, tattoo removal, radiofrequency skin tightening, body contouring, acne reduction and more!
If you would like to learn more about our cosmetic laser courses, fill out the form on the right of your screen or call 1-480-290-7399 for more information.