6 Common Fears Facing New Medical Aesthetics Students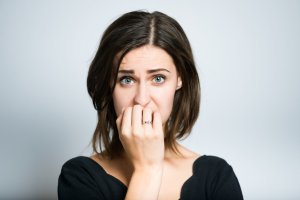 If we had to guess, you might be feeling a little anxious in the days leading up to your medical aesthetics course at National Laser Institute.
Rest assured, you are not alone.
Anyone who has ever considered going back to school thinks about stressors like career prospects and financing.
Here are six common fears facing new medical aesthetics students and some words of wisdom.
Common Fears of New Students
Fear of not fitting in. Maybe you are having flashbacks of high school and are afraid of a repeat scenario. The good news is medical aesthetics school is a different vibe. Medical aesthetics embraces building self-esteem and creativity. In the end, you will become friends with your classmates and stay in contact once aesthetics school is over.
Fear of inadequacy. When you think about your new life as a medical aesthetics student, you may ask yourself, "Am I too old? Am I smart enough? Will I fit in?" Relax. Having the drive to improve your future is all you need to succeed. Training courses will contain various age groups, cultures and personalities. This is just one of the things that makes aesthetics school a fun learning experience that you won't get at a university.
Fear of failure. This is probably a common fear throughout life that surfaces during big decisions that involve change. No one is ever certain what the outcome will be, but research helps us make informed decisions. Seek help from the medical aesthetics school staff. Be a reporter and ask questions.
Fear of financial problems. Any training program will cost money but think of it as an investment in yourself! Whatever your talent might be, those skills need to be nourished to flourish. Once your medical aesthetics knowledge grows and you have a career in the industry, the investment pays off.
Fear of no career. What if after attending medical aesthetics school you don't find a job in the industry? Don't worry. The best schools offer career services to help students during their job search. National Laser Institute has a Graduate Services Department dedicated to finding and sending out job leads to our alumni each month.
Fear of timing. Perhaps you already know that you want to pursue a career in medical aesthetics but keep telling yourself that it's not the right time. You have mouths to feed and bills to pay. If you truly have a passion for something, sometimes you just have to go for it. Don't let the fear of timing stop you from accomplishing your dreams!
Medical Aesthetics Training at National Laser Institute
What are you waiting for? If you are passionate about medical aesthetics, National Laser Institute is the perfect place to start your journey towards a new career.
We pioneered the industry with cosmetic laser and injection training over a decade ago and offer courses across the country. The best part is courses can be completed in two weeks or less!
Each course combines didactic theory with clinical hands-on training for the ultimate learning experience. In the classroom, students will learn everything they will need to know to operate a laser or inject safely.
Clinicals are spent in a medical spa environment where students will watch comprehensive demonstrations and perform the cosmetic treatments they learned on scheduled clients.
By the end of the course, students will feel comfortable and confident in performing aesthetic treatments in any setting, including medical spas, physician's office and dermatologist's office.
If you would like to learn more about cosmetic laser training or CE/CME training courses, fill out the form on the right of your screen or give us a call at 1-800-982-6817.